Halloween is lurking right around the corner, and many of you may still be scrambling to plan the ultimate Halloweekend. Luckily, there are tons of events going on at all of your favorite local haunts. Whether you prefer tricks, treats, or a good scare, here's what's going on all over the Island this Halloween.
Haunted Houses
Mysterious Harbor at Snug Harbor Cultural Center
Staten Islanders may have heard rumors about the haunting of Snug Harbor, but few are familiar with the real ghost stories. On Thursday, October 27th, the Noble Maritime Collection will host Mysterious Harbor. This historian-led slide show and lecture will take you through the mysterious occurrences at Sailor's Snug Harbor and the surrounding neighborhood.
The event begins at 7 PM and will be hosted at the Noble Maritime Collection, Building D, Snug Harbor Cultural, 1000 Richmond Terrace. Admission is by donation. To learn more about Noble Maritime Collection or this event, visit their website.
Fright Night at The Church of St. Andrew
On October 22nd, 28th, and 29th, The Church of St. Andrew will be transformed into "The Hemsley Hotel of Horrors." Their annual Fright Night festivities include a haunted house and other spooky activities. Tickets can be purchased by calling the church office at 718-351-0900, or at the door. To learn more, visit their Facebook page.
Kreischer Mansion Immersive Halloween Party
Kreischer Mansion is known as one of the most haunted places on Staten Island. For the second year in a row, Kreischer mansion will open its doors for the ultimate Halloween bash. On Saturday, October 29 at 8 PM, the mansion will host an immersive theatrical performance that details the grizzly events that supposedly took place within the mansion walls.
Tickets for the 21+ event grant you access to the grounds and into the landmark mansion. You'll also be admitted to their dance party, immersive performances from local theater company Illuminart, and a basement art installation. If that's not thrilling enough, VIP Packages are available for those who are brave enough to explore the mansion's attic.
To purchase tickets or learn more about the event, visit the Kreischer Mansion website.
Halloween Parties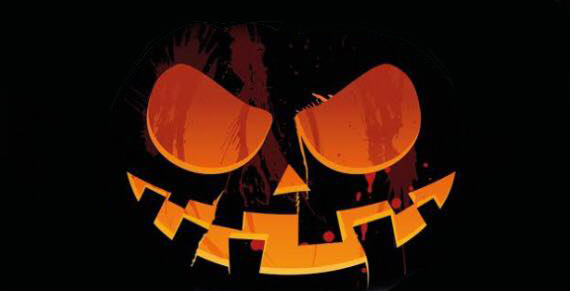 Karaoke and Punk Rock Cover Show at Mother Pug's Saloon
Mother Pug's prides itself on being Staten Island's "premiere dive bar," and Halloweekend is no exception. On Friday, October 28th, the Saloon will host an evening of Halloween Karaoke. Patrons are encouraged to show up in costume and enjoy beer and shot specials all night.
On Saturday, October 29th, the Saloon will hold their 9th annual Halloween Punk Rock Cover Show.  Once again, costumes are encouraged, and awards will be given to the best and worst dressed. Featured cover bands include Bottled Violence as Minor Threat, Husker Don't as The Replacements, Sunday Spiderwebs as No Doubt, and Blink 182 Yoots as Blink 182.
For more information on these events, visit Mother Pug's Facebook Page.
Halloween By The Sea at the Marina Cafe
On Saturday, October 29th, the Marina Café will be hosting its annual Halloween By The Sea party. Guests can enjoy food and drink specials all night long, along with a live DJ. Costumes are encouraged, as the winners for best costume could receive $1500 or a trip to Mexico.
To make reservations or learn more about the party, visit their website.
Little Shoppe of Horrors at Hoppe Shoppe
The Hop Shoppe will be hosting a Halloween party on October 29 from 10 PM until midnight. The gastropub will feature live musical performances from Phoebe Blue, the Make Baleaves, and Cookie Tounge. Come for the live music, stay for their extensive food, beer, and cocktail menu. For more info, visit their Facebook page.
Not-So-Haunted Family Events
BOO!MINGDALE PARK at Bloomingdale Park
On October 31st from 2 PM to 5 PM, Bloomingdale Park will be transformed into "Boo!mingdale Park." The event boasts a hay maze, pony rides, inflatable attractions, photo spots, a costume parade, and trick-or-treating. The event will also feature music and spooky story-telling.
Read what The Staten Island Advance wrote about the event, here.
Halloween in Richmond Town
If you're looking for a new place to trick-or-treat this Halloween, look no further than Historic Richmond Town. The village will be hosting a kid-friendly Halloween event on Friday, October 28th from 3:30 PM to 5 PM. Trick-or-treaters can enjoy games, arts and crafts, and all the candy they can get their claws on.
Visit their website to purchase tickets in advance and read up on the event.
The Ghostly Gala at Chelsea Playground
If you can't make it down to Bloomingdale Park or Richmond Town, check out Chelsea Playground's Ghostly Gala. Kids and parents are encouraged to dress up and enjoy pizza, candy, arts and crafts, games, and a live DJ.
The Gala will be held on October 28th from 4 PM to 7 PM. To purchase tickets and learn more about the event, visit their Facebook page.