Write For This Way On Bay
If you're a writer interested in working with This Way On Bay, fill out the form below and we'll get back to you ASAP.
Internships are available for college credits.
Editorial Intern, NY
at ThisWayOnBay.com
Staten Island, New York
ThisWayOnBay.com is seeking a full-time intern to join our team in our Bay Street, Staten Island office. The ideal candidate will be a genuine lover of all things Staten Island, with far-ranging interests that include music, art, business, community, etc. The responsibilities for this job include growing ThisWayOnBay.com's presence on Facebook and Twitter, keeping tabs on breaking North Shore Staten Island news,  creating posts that other Staten Islanders will love and share, and contributing to brainstorming sessions.
ThisWayOnBay.com is a celebration of the Bay Street corridor — the right candidate is a creative and adaptive thinker who wants to make sharable content and go after their own writing projects.
This is a paid internship based in ThisWayOnBay.com's Bay Street offices. We are looking to hire someone that can start as soon as possible.
Responsibilities
Grow ThisWayOnBay.com's Facebook, Tumblr, and Pinterest accounts
Pitch ideas in staff brainstorming sessions
Update and maintain an editorial calendar of north shore events
Monitor daily North Shore Staten Island news
Assist ThisWayOnBay.com editors with research
Write posts that people want to share
Requirements
A genuine love for Staten Island (and its many vibrant art/social scenes)
Experience using social media platforms including Facebook, Twitter, Tumblr, and Instagram
Excellent writing skills.
Comfort with the fast pace of internet publishing.
Strong organizational skills.
Candidates should apply and include the following:
Your resume
A few short paragraphs explaining why you'd be right for the job. No formal cover letters, please.
Links to your relevant social media accounts: Twitter, Tumblr, Pinterest, and/or personal blog.
Links to published work that is consistent with what you'd like to do at ThisWayOnBay.com.
About ThisWayOnBay.com
ThisWayOnBay.com is an all-encompassing online magazine focusing on the north shore of Staten Island, specifically the Bay Street corridor. ThisWayOnBay.com is committed to supporting local businesses along the Bay Street corridor and the surrounding neighborhood and bringing awareness of the rich history of our neighborhoods and encouraging self-reliance, bringing positive change.
Email: Chris [at] ThisWayOnBay [dot] com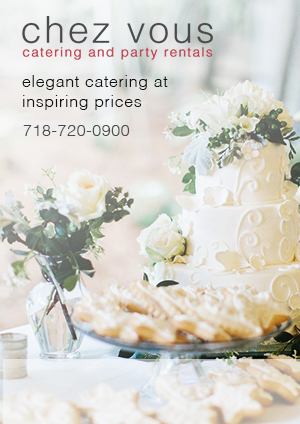 Chez Vous Caterers and Party Rentals have been serving Staten Island elegant catering at inspiring prices for over 30 years.
Call 718-720-0900 and learn about how Chez Vous can make your next event one to remember!
For more information, Click here.
Support Your Local Writers
This Way on Bay is run by local writers and artists. Contribute to our mission by advertising. Packages start at $50.
Are you a local writer? Contact us to join the team!
Email for more info: thiswayonbay@gmail.com
About This Way on Bay
Staten Island news, events, and visitor information. Online & print magazine focusing on the most important news, info, and events on Staten Island.
Learn More, here