This Way on Bay Street Online & Print Magazine
Mission Statement
This Way on Bay is the resource for residents, local visitors & tourists along the Bay Street corridor & the surrounding neighborhoods. TWOB is committed to supporting local businesses in our neighborhoods bringing awareness of the rich history and encouraging self-reliance, bringing positive change.
Who We Are
This Way on Bay publishes information that is valuable for residents, local visitors & tourists that live or visit Downtown Staten Island.
Where We Are
Our neighborhood is known by three names each with its own distinction: The North Shore, Downtown Staten Island & the Bay Street Corridor.
The North Shore encompasses all our neighborhoods including South Beach, Fort Wadsworth, Shore Acres,  Rosebank, Clifton, Stapleton, Tompkinsville, St George, New Brighton, Randall Manor & Port Richmond.
Downtown Staten Island boundaries vary according to who you are talking to. The one thing for sure is that its focal point is St George, right off the ferry and continues left past Tompkinsville, Stapleton & Clifton, and right past New Brighton, Randall Manor ending at Port Richmond.
The Bay Street Corridor was first dubbed by NYC describing a 14-block stretch zoned for manufacturing in Tompkinsville and Stapleton bordered North to South by Victory Blvd & Sand Street and East to West by Van Duzer Street & the Staten Island Rapid Transit Railroad. We say that it includes all of Bay Street's two-mile stretch between the Boat & the Bridge. The Boat being the world-famous Staten Island Ferry and the Bridge being the Verrazano Bridge, the longest span bridge in the World.
Our Goals
Providing resources for residents, local visitors & tourists including where to eat, where to visit, where to shop & emergency information.
Educate local businesses & residences about the positive effect purchasing goods and services has on your local economy
Educate local businesses & residents about the positive effects that taking responsibility (self-reliance) for the cleanliness & safety in your neighborhood has on the local economy. A clean neighborhood is a safe neighborhood. A safe neighborhood brings more residences and businesses that support the local economy. A strong local economy increases revenues and property values.
Educate potential business and real estate investors as to the benefits our neighborhood provides.
We Encourage Self Reliance, Teamwork and Shopping Locally. We are committed to changing the perception positively along the North Shore.
Our Services
Create events that bring awareness to the area & providing resources to all that visit
 Features
Calendar of events, area attractions, architectural history & design, area map, new & future developments
Moving to downtown Staten Island?
Downtown Staten Island is a vibrant, growing community. If you are considering making Downtown Staten Island your new home, we have compiled resources to make the move easier. Click here to view the guide for new and prospective residents.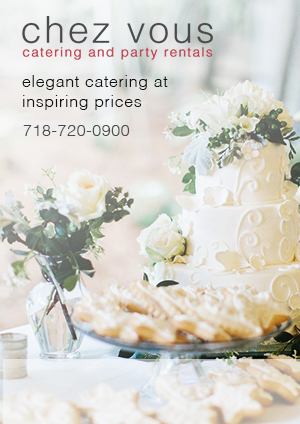 Chez Vous Caterers and Party Rentals have been serving Staten Island elegant catering at inspiring prices for over 30 years.
Call 718-720-0900 and learn about how Chez Vous can make your next event one to remember!
For more information, Click here.
Support Your Local Writers
This Way on Bay is run by local writers and artists. Contribute to our mission by advertising. Packages start at $50.
Are you a local writer? Contact us to join the team!
Email for more info: thiswayonbay@gmail.com
About This Way on Bay
Staten Island news, events, and visitor information. Online & print magazine focusing on the most important news, info, and events on Staten Island.
Learn More, here