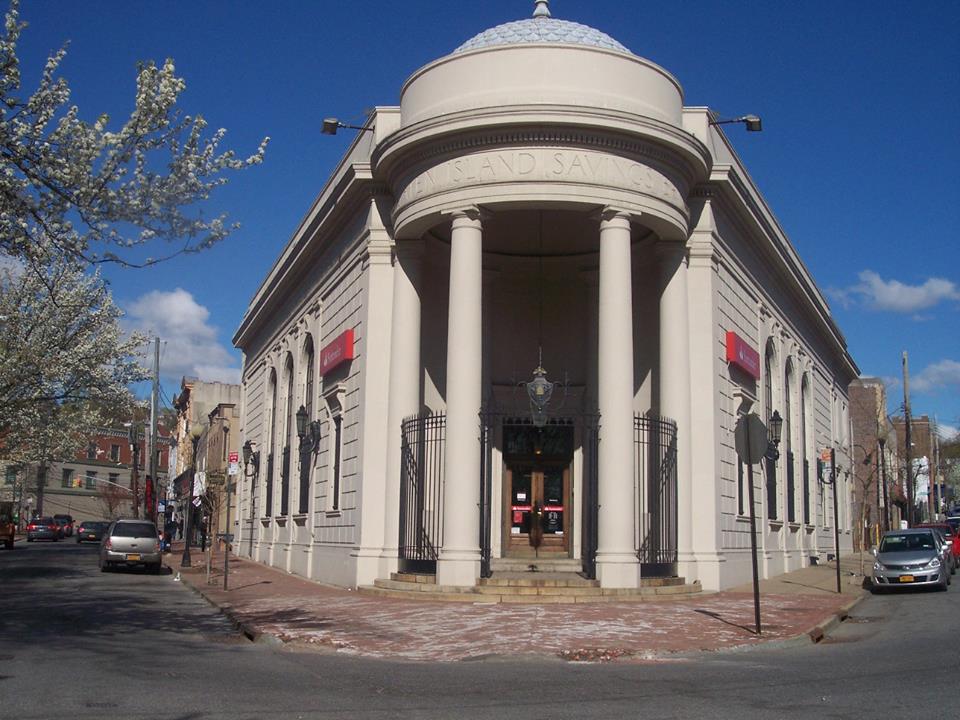 Join us for This Way on Bay's third Mixer on Thursday May 21st, 2015. The event is being held at Santander Bank, which is located at 81 Water Street at the corner of Beach Street. Attendees are encouraged to meet & network with residents & businesses in the community.
This Way on Bay has been hosting monthly 3rd Thursday mixers at different hip North Shore locations since early this year. The events pack a wallop of Staten Island music and art, as well as catering by Chez Vous & DeFonte's, soft drinks, desserts and coffee.
This month's event starts at 5:30pm. If you have any questions, please contact Ettore [at] thiswayonbay [dot] com.
$10 per person admission includes Hors d'oeuvres & DeFonte's Sandwiches, Soft Drinks, Dessserts, Art & Music.
See the official Facebook invitation for the event, here.
Written By Christopher Olivieri
Chris is a communications professional with a passion for pop culture, media, and all things creative. He has a Bachelor's degree in Communications with a specialization in Media Studies and has experience in running a pop-culture website, freelance writing, coaching, and speaking engagements. He has worked behind the scenes on music albums and co-founded a boutique web design and marketing firm. He is also an amateur photographer and musician. He is always looking for the next exciting project to dive into.