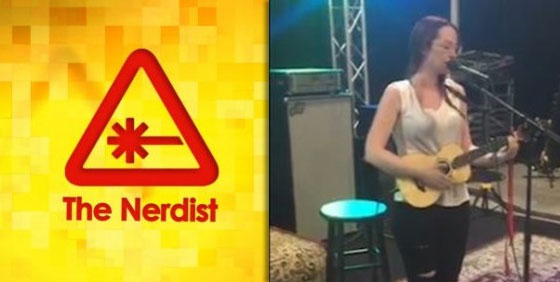 Staten Island's Ingrid Michaelson now has 6 full length albums to her name. She's gone from performing on stage at Martini Red to being an international superstar. Today, the artist has a video making rounds on the internet from Chris Hardwick's The Nerdist podcast. The clip features Ingrid covering the Radiohead classic "Creep" on a Ukulele.
Listen to her entire appearance on The Nerdist Podcast, here.
Written By Christopher Olivieri
Chris is a communications professional with a passion for pop culture, media, and all things creative. He has a Bachelor's degree in Communications with a specialization in Media Studies and has experience in running a pop-culture website, freelance writing, coaching, and speaking engagements. He has worked behind the scenes on music albums and co-founded a boutique web design and marketing firm. He is also an amateur photographer and musician. He is always looking for the next exciting project to dive into.