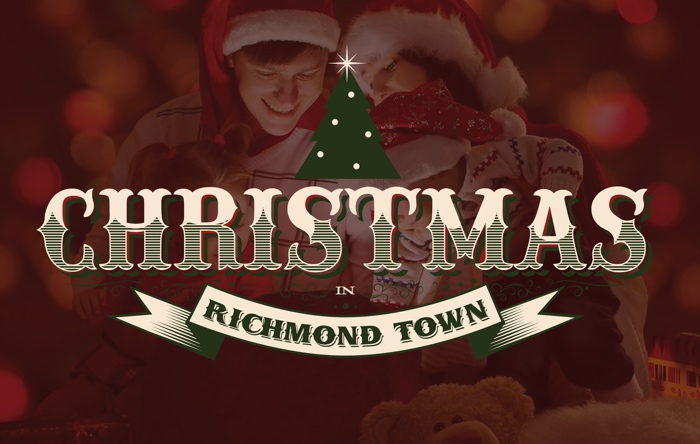 Now that Thanksgiving is over, the holiday countdown has officially begun. Whether you're awaiting a visit from Santa or patiently waiting to light your menorah and kinara, there are plenty of holiday happenings to hold you over throughout December.
In addition to celebrating and preparing for the holiday season, some of these events will also help you give back to the community and really get you into the giving spirit. Check out one or all of these holiday events happening throughout the Island this month:
Santa's Workshop at S.I. Makerspace
Since 2013, S.I. Makerspace has been a mecca for aspiring and professional artists to work on their craft and show off their work. This year, S.I. Makerspace invites arts and crafts enthusiasts of all ages to help them build toys for the Richard Gardner Jr. Memorial Fund's 22nd Annual Toy Drive.
On Saturday, December 3rd join the staff of S.I. Makerspace for a fun filled day of toy building in Santa's Workshop. Members will be on hand to help guide volunteers to make simple wooden toys out of scrap pine, maple, or oak wood in a variety of shapes including animals, people, and vehicles. In addition, S.I. Makerspace is accepting donations for craft materials.
The Richard Gardner Jr. Memorial Fund will donate these toys to children in need at the Staten Island University Hospital on Christmas Eve as part of their 22nd Annual Richard Gardner Jr. Memorial Toy Drive.
To sign up for the event or learn more, visit the event's website.
Christmas in Richmondtown
Richmondtown is known not only for hosting some of the most historic structures on the Island, but also for throwing some excellent holiday celebrations. Head over to Historic Richmondtown on Sunday, December 4th from 11 AM to 7 PM for this year's holiday celebration.
During the day with a $5 admission, guests can enjoy a holiday market filled with homemade baked goods, crafts, ornaments, and more. They can also get a tour of the historic village and get a meet and greet with Santa. There will also be a free traditional tree lighting at 5 PM.
To learn more about the event, visit Richmondtown's website.
Jingle & Mingle at the Greenbelt Conservancy's Ugly Sweater Party
If you're looking to help out another worthy cause, look no further than the Greenbelt Conservancy's annual Ugly Sweater Holiday Party. On Thursday, December 8th from 7 PM to 10 PM, wear your tackiest holiday attire and head over to Liberty Tavern for some food, drinks, and raffles.
Tickets are $25 and all proceeds will benefit the Greenbelt Conservancy's mission to promote, sustain and enhance the 2,800-acre Greenbelt.
To learn more about the event and to purchase tickets, visit their event page.
Christmas at the Mount at Mount Loretto
On Saturday, December 10th and Sunday, December 11th, Mount Loretto will be hosting it's second annual Christmas at the Mount festival. This year, the festival promises to be "bigger and better than last year's," featuring rides for children, photos with Santa, a live DJ, a Christmas tree lighting ceremony, and an LED light show on the church's facade.
The event is free but there will be a to $5 donation for parking, which will directly benefit programs at Mount Loretto.
To learn more about the event, visit Mount Loretto's website.
St. George Holiday Market at the S.I. Arts and Culture Lounge
Although the Empire Outlets are still under construction, there are still a few places to holiday shop in St. George. Starting Wednesday, December 14th, visit the Staten Island Arts Cultural Lounge in the St. George Ferry Terminal and shop the St. George Holiday Market.
The Market will feature dozens of vendors selling unique and handmade products, including apparel, accessories, home goods, pet care, toys, and original artwork. The three-day market will run through Friday, December 16th and is open from 11 AM to 8 PM each day.
To learn more about the market and the vendors, visit their Facebook event page.
Written By Victoria
Victoria is a writer, host, and actress for Richmond City Media. She's also a storyteller, digital marketer, and pop culture aficionado. When she's not educating the masses on Staten Island culture, you can find her watching Bravo TV shows or getting her nails done.