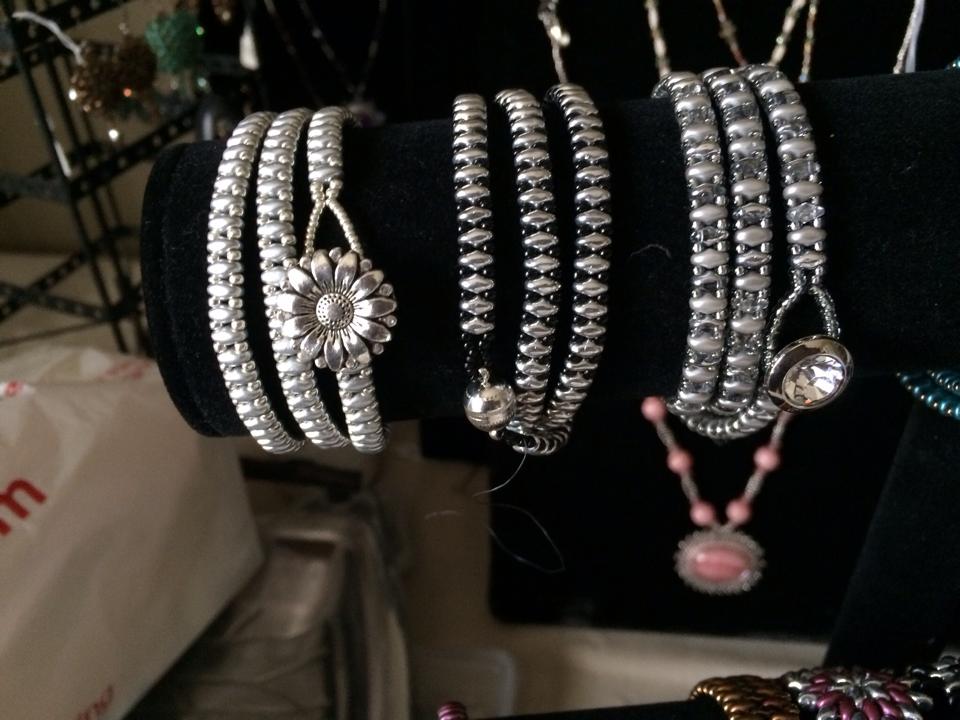 Seasons Greetings! The Staten Island Soiree has been busy trying to gather as much information as possible about local happenings in the Art world along the North Shore and specifically, the Bay Street Corridor ! If you are looking for unique gifts this season, all handmade by local artists, just take a stroll to these upcoming events:
Admission to each fair is free. Rumor has it that Santa Claus will be making an appearance, so bring your kiddies. Don't forget,  breakfast and lunch will be available for sale at the Unitarian Church.
Here are the locations that are participating in the Holiday Stroll:
NEW BRIGHTON HOLIDAY STROLL: DEC. 6, all day
This years New Brighton Holiday Stroll, The Unitarian Church's 162nd Jolly Holly Fair and 15th Annual Fine Art & Crafts Sale will have holiday pop-up shops from local businesses, artists and artisans offering unique gifts at every price point.
View the official event on Facebook, here.
Jolly Holly Fair Fine Arts & Crafts Show: 10 a.m. to 4 p.m.
The work of this Staten Island-based group of artists will include handmade objects that are usable, wearable, displayable, givable and above all, affordable – from local Staten Island Artists who have been associated with the Unitarian Church — 312 Fillmore St. — since 1999.
The 162nd Jolly Holly Fair is brought to the North Shore community through the labor, donations and enthusiastic participation of the congregation at the Unitarian Church of Staten Island.  Perennial favorites will include the Gourmet Delights booth offering home-baked Christmas goodies, the Boutique which displays an abundance of gently used items just waiting for new owners, handcrafted gifts, White Elephants, raffles and 50/50. Breakfast and lunch will be available, and Santa Claus is scheduled to make a surprise appearance!
St. Nick's Fair: 8:30 a.m. to 4 p.m.
Annual event will be held in the Christ Church parish house located at 76 Franklin Ave.
Breakfast and brunch with Santa will be available from 9 a.m.- 3 p.m., in addition to pictures with Santa in front of the Christmas tree. Professional vendors, handmade items, attic treasures, books, homemade cakes and pastries, raffles, a 50/50, and fresh pine wreaths will be available for purchase.
More info: 718-727-6100.
CPG Holiday Show & Sale: 11 a.m. to 8 p.m. (opening reception at 5 p.m.)
Creative Photographers Guild is the premier photography gallery on Staten Island, and is dedicated to innovation in photography. The CPG Gallery (814 Richmond Terrace, Tysen St. entrance) is holiday a holiday show and sale from the CPG members.
Noble Maritime's Culture Shop: 11 a.m. to 6 p.m.
The Noble Maritime Collection will host its annual Culture Shop (Snug Harbor Cultural Center, 1000 Richmond Terrace, Bldg D) holiday fair featuring the work of a variety of artists and craftspeople. Visitors will be able to purchase handmade items from the local artists.
Museum Arts & Crafts: 11 a.m. to 4 p.m.
The gift shop at the Staten Island Museum History Center (Snug Harbor Cultural Center & Botanical Garden, 1000 Richmond Terrance, Bldg H, Livingston) will be offering 10 percent off all of their regularly stocked merchandise (books, ornaments, magnets, scarfs, and more) alongside the day's featured artists.
Art Lab's Holiday Art & Craft Fair: 10 a.m. to 5 p.m.
Art Lab, the art school at the Snug Harbor will have a variety of items for sale include: paintings, collages, jewelry, t-shirts, scarves, hats, ceramics, greeting cards, and more! All artists are local and most are Art Lab instructors and staff. Great holiday gifts and one of a kind finds for your own collection!
Open Studios Sale: Noon to 4 p.m.
Snug Harbor Studio Artists peddle their wares: Ann Marie McDonnell, Craig Manister, Elizabeth Sollazzo, Erin Butler, Joyce Goldstein, Linda Butti, MaggieRose , Martha Trivizas, Patrizia Vignola, Robert Giunta, Sharon Wasserstein and Mary Campbell.


SANTAS WORKSHOP: Dec. 7, 10 a.m. to 4 p.m.
Staten Island MakerSpace (450 Front Street, Unit B, Stapleton) is in need of good-hearted elves to help make toys for the 20th Annual Richard Gardner Jr. Memorial Toy Drive.
Adults and children (12 and up) can use a variety of scrap pine, maple and oak wood to make a variety of animal, people, and vehicle shaped toys. The Richard Gardner Jr. Memorial Fund will donate these toys to children in need at the Staten Island University Hospital on Christmas Eve as part of the toy drive.
The Richard Gardner Jr. Memorial Fund has been donating toys at Christmas time to sick and under-privileged children since 1995. For more information please visit RGToyDrive.org