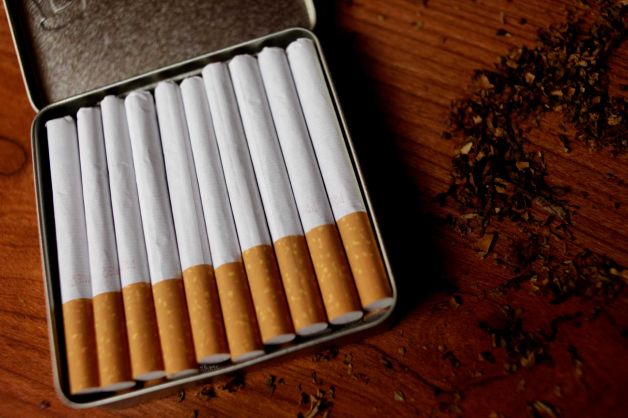 This Way on Bay's policy is to summarize news from a neutral point of view, so I cannot share my view in reference to no charges for NYPD officer in choke hold death of Eric Garner. What I can share is the facts about the Underground Cigarette Economy that the NYC help create that contributed to his death.
Eric Garner's death is a tragedy and textbook lose-lose for all involved. It is a lose-lose for Eric, his children, family, & friends. It is a lose-lose for the police involved, and the NYC police department. And it is a lose-lose for our neighborhood and city.
What is the NYC Underground Cigarette Economy?
The City of New York is crime fighting an underground, unstamped cigarette market that they helped to create. After adding in city and luxury taxes, the price of cigarettes is as high as $13.50 per pack. By having the price so high, the city has given citizens and career criminals a new way to make money underground. Over 60% of cigarettes sold in New York are sold underground. Anyone can take a little risk, travel a few hours to nearby states and buy Cigarettes for as little as $5 per pack and sell them to their friends and neighborhood deli's for $8 to $10 a pack, making 60% to 100% on their investment.
It was known that Eric supplemented his income selling single cigarettes. On the day of his death, Eric was accused of selling an unstamped single cigarette. A weak economy, lack of jobs, over-regulation, and excessive fines are forcing citizens and businessmen to go underground to survive.
This is the first article of the series "NYC & state have gone nuts" bringing awareness to the facts of the city's over regulation, excessive fines and the challenges created for residences & businessman living here.
Written By Ettore
Ettore grew up working in the restaurant & catering business from the age of 12. He graduated from the College of Staten Island with a Bachelors's in Mathematics & Finance in 1985. In 1986 he started Chez Vous caterers from the basement of his home in Dongan Hills and caters parties at homes and businesses in the tri-state area. In Oct 1987 he rented the first floor of Edgewater Hall at 691 Bay Street. A few years later he added the party rental division to Chez Vous. In 1998 he purchased Edgewater Hall and renovated the first and second floors making them party spaces. Shortly thereafter he purchased from his tenant the cellar bar creating Dock Street Underground a live music venue. His creative projects include his CD Sweet on You, his book, It's Your Right to be Fit, Sexed, and Happy, So Claim It, and he is developing a TV series called Business Underground. His record labels Hanz On Music and Dock Street Records has produced Method Man's "The Meth Lab." and produces 2nd Generation Wu projects.