One of the most popular attractions in the north shore of Staten Island is, Richmond County Ballpark, home of the Class A Staten Island Yankees. With the majors fast approaching the Hot Stove portion of the year, we know you're in need of a baseball fix. This Way  on Bay is here to help. so without further ado we give you a pair of Baby Bombers to watch based on their performances in 2014.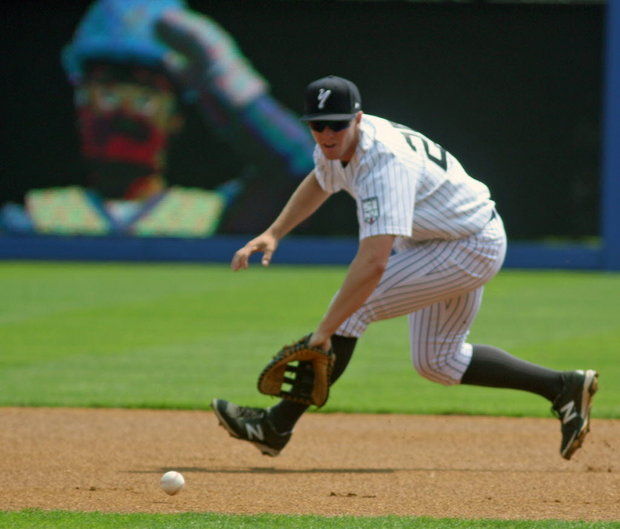 Chris Breen
20 year old Chris Breen lit the New York-Penn League on fire in 2014. The 2012 12th round pick put up .281/.376/.504 splits while eight home runs and 28 RBIs to the mix. Breen also showed great versatility in the field, playing roughly 1/3 of his games at first base and the rest in his native left field. While the majors are a long ways away, the versatility to play both the infield and the outfield while also being able to get on base should have Staten Island Yankees fans excited about potentially watching a future Major Leaguer.
Breen showed significant growth in 2014, improving enormously over his subpar 2013 season down in the Gulf League. Baseball is a tricky sport and predicting outcomes is very difficult but Chris Breen is someone to keep an eye on in 2015.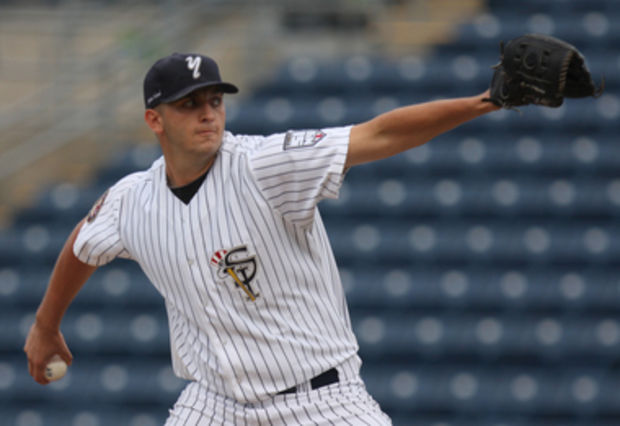 Matt Wotherspoon
As for pitchers, Matt Wotherspoon was dominant in his professional debut in 2014. Drafted by the Detroit Tigers in 2013 and then the Yankees in 2014, Wotherspoon showed that taking a waiver on him in the 14th round could prove to be a steal. In 32 innings of relief, Wotherspoon sent 29 hitters back to the bench while only giving nine a free pass to first base. Couple that with 22 hits allowed and Wotherspoon had a .97 WHIP to go along with his 1.97 ERA.
He also left 70% of baserunners right where they were upon exiting the game, an extremely valuable skill for a reliever. Wotherspoon's repertoire includes a 95 mph fastball and a nasty breaking ball to keep batters from getting too comfortable. If hitters like Breen can help give the Yankees the lead, I would look for Wotherspoon to be a huge part of the bullpen that slams the door for the victory.