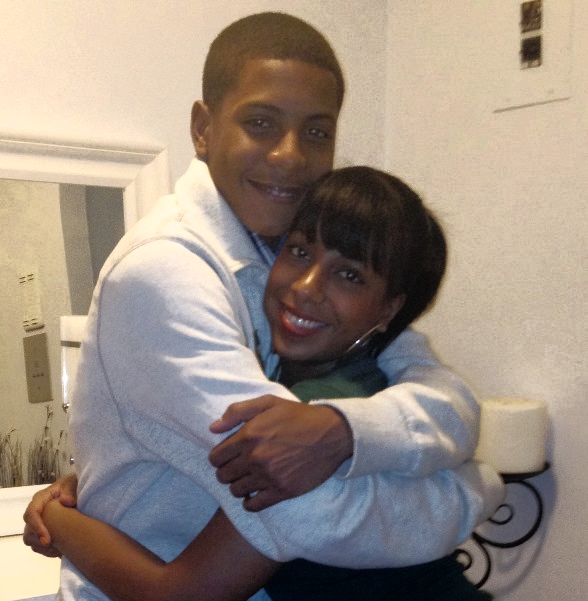 The Cesar Sanchez Tribute Run will take place this Sunday May 10th, Mothers Day on Cesar's 21st Birthday. Mother's get a special gift for participating. It is a two mile run or walk starting at the FDR Boardwalk on Father Capdanno Blvd at Midland Avenue.
Maris Sanchez is a Mom on a Mission to stop the violence. One day she was planning her son's Cesar College Career & the next day she was planning his funeral. Cesar's killer was a felon with a prior murder on his record & was a parole violator also know as an Absconder. I had the chance to discuss Cesar's murder & the commitment his Mom has to change our laws, so this tragedy does not happen to another family.
Maris stated "I want to bring awareness to all especially our children & young adults that there is no place for guns in our communities. We have to take the guns off our streets & make sure parole violators are apprehended." We discussed Stop & Frisk and her view. "I believe Stop & Frisk is a valuable tool to help keep our communities safe. Law abiding citizens have nothing to hide. I would like there to be a higher standard of suspicion in place before a search takes place, so the searches are fair to all involved."
Maris Mission includes
1) A proposed law called "Cesar's Law" that will assure that parole violators are apprehended.
2) A Scholarship Fund for Staten Island young adults that participate in Cesar's favorite hobbies, Community Service & Sports.
Registration is at 8am and the Run starts at 10am ending at 2pm. Registration cost is $20. All proceeds will go to The Cesar Sanchez Memorial Scholarship. Run, walk, or just donate. To register or donate click here
If you have additional questions, please contact Michael De Vito, Jr. Staten Island Young Adult Borough Center – A New York Center for Interpersonal Development Program 347-791-8027 cesar@nycid.org 
Can't run? Not a problem. Come by and walk with us…every step is a step closer to ending gun violence!
Written By Ettore
Ettore grew up working in the restaurant & catering business from the age of 12. He graduated from the College of Staten Island with a Bachelors's in Mathematics & Finance in 1985. In 1986 he started Chez Vous caterers from the basement of his home in Dongan Hills and caters parties at homes and businesses in the tri-state area. In Oct 1987 he rented the first floor of Edgewater Hall at 691 Bay Street. A few years later he added the party rental division to Chez Vous. In 1998 he purchased Edgewater Hall and renovated the first and second floors making them party spaces. Shortly thereafter he purchased from his tenant the cellar bar creating Dock Street Underground a live music venue. His creative projects include his CD Sweet on You, his book, It's Your Right to be Fit, Sexed, and Happy, So Claim It, and he is developing a TV series called Business Underground. His record labels Hanz On Music and Dock Street Records has produced Method Man's "The Meth Lab." and produces 2nd Generation Wu projects.