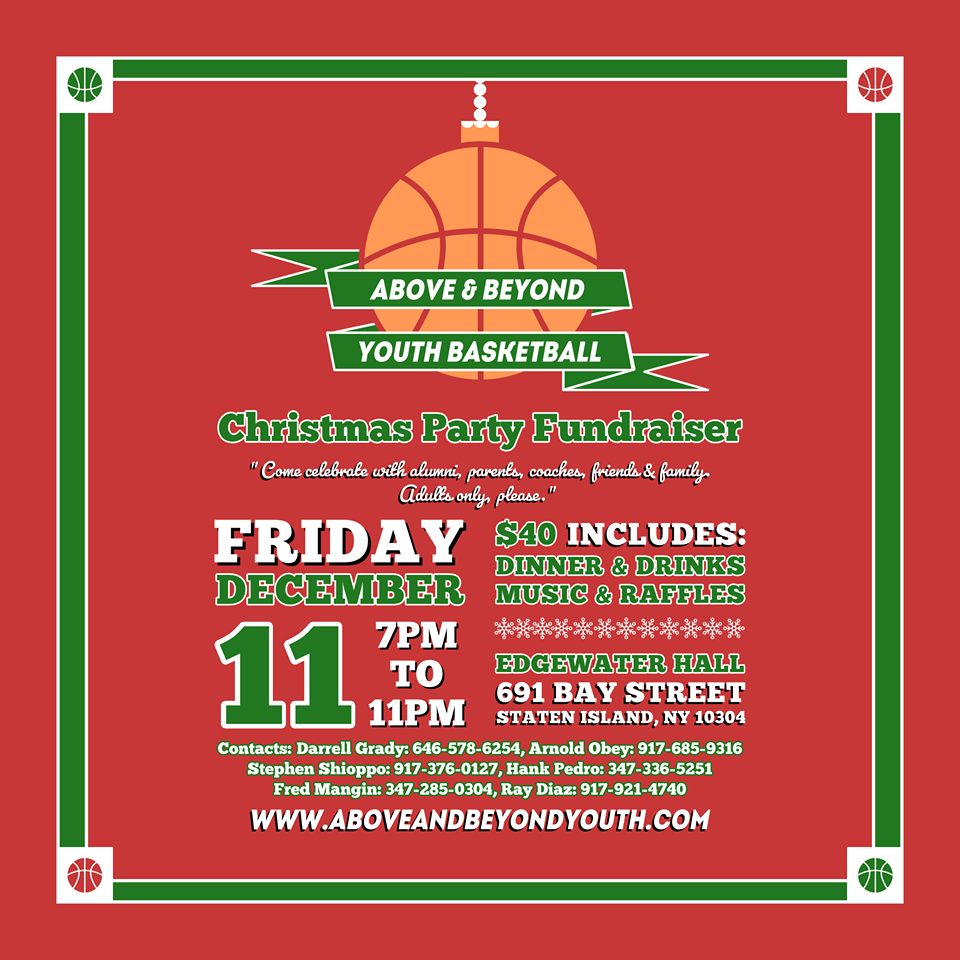 Would you like to help a group of Staten Island children learn honesty, responsibility and teamwork? You can do just that by making a donation to Above and Beyond Youth Basketball. The group was founded in the early 90s, as explained on their website's homepage:
"Above & Beyond Youth Basketball is a non-profit organization founded by Darrell Grady in the early 90s. Above & Beyond strives to educate and empower today's youth with confidence, commitment and integrity, so they can live a productive and successful tomorrow. Our goal is to teach young athletes respect for themselves, their peers and their community by instilling a code of ethics built on honesty, responsibility and teamwork.
Together, our players, families and volunteers work with unyielding spirit to cultivate a safe and disciplined environment so every child can reach their full potential, develop their talents and increase their skills in the game of basketball and more importantly… life."
You can also donate to their cause by attending the Youth Basketball Christmas Party fundraiser at Edgewater Hall on Bay Street, December 11th. The event costs $40, which will be donated to Above and Beyond. Guests will be treated to a night of Dinner, Drinks, Music, and Raffles.
Read more about the event, here
Like Above and Beyond on Facebook, here
Written By Christopher Olivieri
Chris is a communications professional with a passion for pop culture, media, and all things creative. He has a Bachelor's degree in Communications with a specialization in Media Studies and has experience in running a pop-culture website, freelance writing, coaching, and speaking engagements. He has worked behind the scenes on music albums and co-founded a boutique web design and marketing firm. He is also an amateur photographer and musician. He is always looking for the next exciting project to dive into.