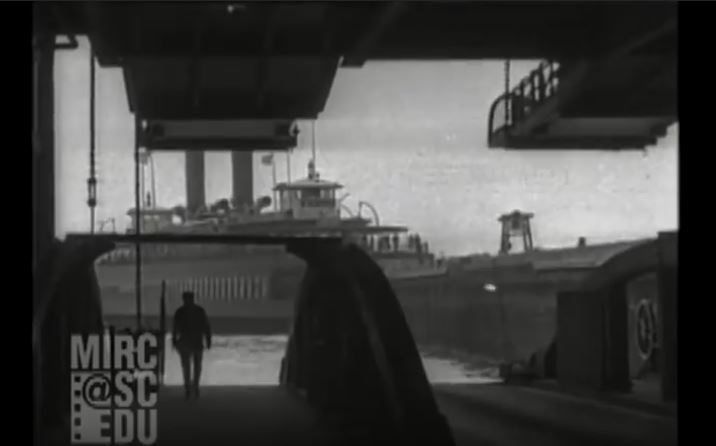 Thanks to the Speed Graphic Film and Video Channel, we now have this rare footage of the Staten Island ferry docking from way back in 1928.
According to the video's description:
It's impossible to know why Movietone's crew took this film of the arrival and departure of a New York ferry boat. But it's wonderfully moody and atmospheric, with the coming and going of people, cars, trucks, horses and carriages, accompanied by the ringing of bells and the blowing of whistles.

The boat seen here is the BRONX, one of five ferries purchased by the city in 1905 after it took over the Staten Island ferry service. The BRONX was scrapped in 1941.
The footage is, indeed, very atmospheric. To the point where it is actually slightly unsettling. Every time footage this old comes to light it's hard not to think about all of the history and time that has passed in between then and now. All the events that have taken place and all of the people who have come and gone over the years on that ferry.
If you're looking for some more vintage NYC footage, you can head on over to the Speed Graphic and Film Channel for a whole host of other videos.