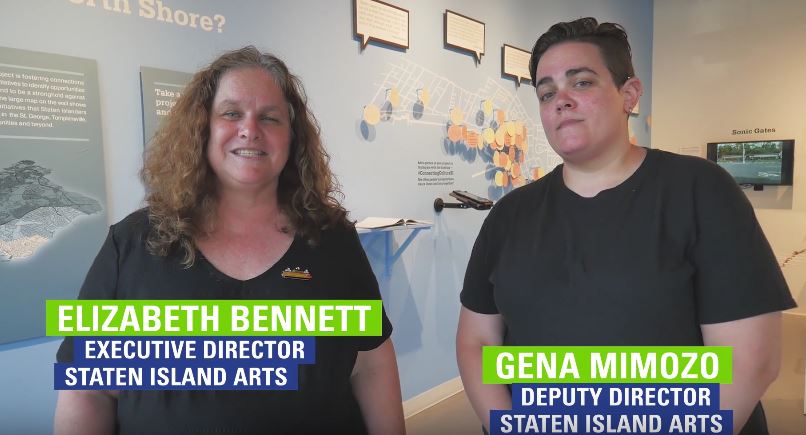 Staten Island Arts is always looking for new ways to showcase creative, fun, and artistic establishments on Staten Island. This recent video by BRICbrooklyn features Executive Director Elizabeth Bennett & Deputy Director Gena Mimozo traversing a few spots around the North Shore that showcase how vibrant and unique Staten Island's culture can be.
It used to be that Staten Island had quite a stigma about it from years of being used as MTV's reality show farm team. But there was always a rich culture just beyond what the rest of America was seeing. Over the past ten years, and gentrification be dammed, that culture is still making itself known; louder than ever; recent spots and local institutions alike.
You could use this video alone to plan an entire Saturday afternoon. Start your day by grabbing some coffee and a few books at Everything Goes Book Cafe, then take a class at SI Makerspace, head on over to Lakruwana for some divine Sri Lanken food, pop over to Hypnotronic Comics to check out their extremely eclectic range of sci-fi goods, then wrap things up with some local beers at Flagship Brewery.
I can't think of a better way to spend a day.
https://www.youtube.com/watch?v=jgdvS7WS8mg
Written By Vin Forte
Vin Forte is a writer. He also hosts the 'Any Time with Vin Forte' podcast. He is currently working on an anthology of short stories due out later this year.