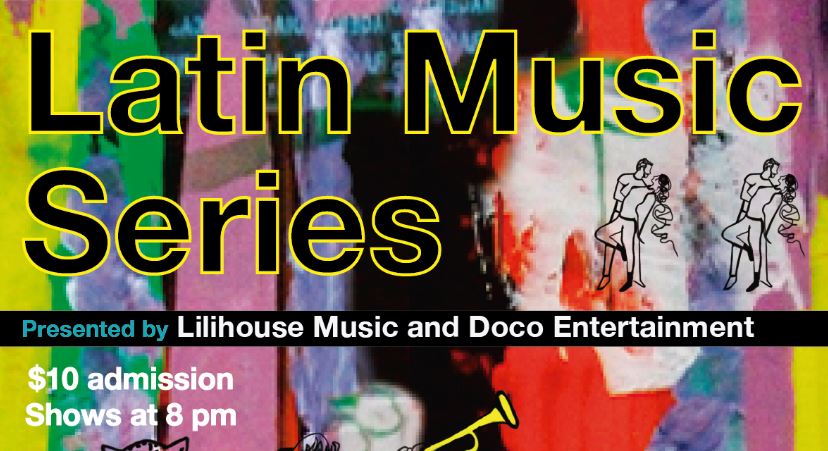 A brand new Latin Music Series, presented by Amendment 18 & Lilihouse Music, is coming to Staten Island's North Shore from November 16th through November 25th and will continue thereafter with monthly shows.
The series will explore the rich diversity of Latin American music, with regional variations of Salsa, Cumbia, Merengue, Bachata, Latin jazz and more. As well as feature artists from all five boroughs. Amendment 18 speakeasy bar and grill is located at 691 Bay Street and is one of SI's longest running venues. Aurelie Cotugno/Lilihouse Agency represents renowned artists Ray Angry (The Roots) and François K. (Body & Soul) along with South American artists & bands including Inti-Illimani. Amendment 18 will be spicing up their menu for the events with homemade tamales and Latin flavors.
Complete Lineup:
Friday Nov 16: Salsa
DJ Henry Montalvo (SoundCloud)
Grupo Tumbao (Facebook)
DJ Henry Montalvo serves the best of salsa, merengue and bachata while Grupo Tumbao brings their Nuyorican salsa packed with live percussion.
Saturday Nov 17: Psychedelic Cumbia
Eric Kurimski presents Ajinomoto (Facebook)
Ajinomoto is guitarist Eric Kurimski's new formation, interpreting classics of Andean tropical music also known as chicha, pioneered in the 70s by bands like Los Destellos and Juaneco y su Combo.
Friday Nov 23: Salsa & Latin Blues
DJ Henry Montalvo
Ed Jackson (website)
Veteran bluesman Ed Jackson will play a special Latin-flavored set.
Saturday Nov 24: Colombian Salsa
Samuel Torres presents Astoria Salsa Trio (Facebook, Samuel's FB)
NYC-style salsa with Colombian spices, lead by multi-award winner percussionist and composer Samuel Torres who has performed and/or recorded with such luminaries as Tito Puente, Chick Corea, Alejandro Sanz, Ricky Martin, Richard Bona, Lila Downs, Marc Anthony, Rubén Blades, Shakira and many more.
Sunday Nov 25: Latin Jazz [Unfortunately due to unforseen circumstances, the show on the 25th has been cancelled]

Karina Colis Trio (Facebook)
Karina Colis is a Mexican drummer, percussionist and vocalist whose music is characterized by a diversity of rhythms and styles, combining the roots of various Latin/South American and world music with fusion and jazz.
So come check out a unique event that blends Latin culture with the ambiance of old New York City in a night of shows that are sure to heat up your Fall.
Doors open at 8pm, all nights, with a 9pm showtime. Admission is $10 at the door or $8 through EventBrite ($28 for all five shows). Amendment 18 is located at 691 Bay St, Staten Island, NY 10304
Ajinomoto performing at WNYC:
Samuel Torres performing at The Django:
Karina Colis performing "Tonto Malembe":
Written By Vin Forte
Vin Forte is a writer. He also hosts the 'Any Time with Vin Forte' podcast. He is currently working on an anthology of short stories due out later this year.