Staten Island's Capasso Triplets are the stars of the 2nd season of TLC's Extreme Sisters, a popular reality TV show that explores sibling bonds that go beyond the usual limits of closeness. In the above clip that was posted to YouTube, SI natives may notice that the triplets Hannah, Katherine, and Nadia Capasso are visiting the popular catering hall, Edgewater Hall.
In the 9th episode of the 2nd season, the sisters attended a fundraiser and sold raffle tickets for a 50/50 raffle, but things didn't go as planned. Katherine, one of the triplets, repeatedly misplaced the bucket, frustrating both her sisters and the event organizers. However, the episode also highlighted Edgewater Hall's beautiful event spaces, which include a Victorian ballroom, speakeasy-style bar, and mansion-style lofts with stunning views of the Verrazano Bridge.
Edgewater Hall, a Staten Island landmark that boasts a rich history, was constructed in 1876 and originally served as the Staten Island Savings Bank. During the Prohibition era, it was a speakeasy frequented by the Vanderbilts and Barrymores. Today, the building is owned by Ettore Mazzei, who also owns Chez Vous Caterers. The venue has previously been used as a backdrop for VH1's Mob Wives and many other film and television projects.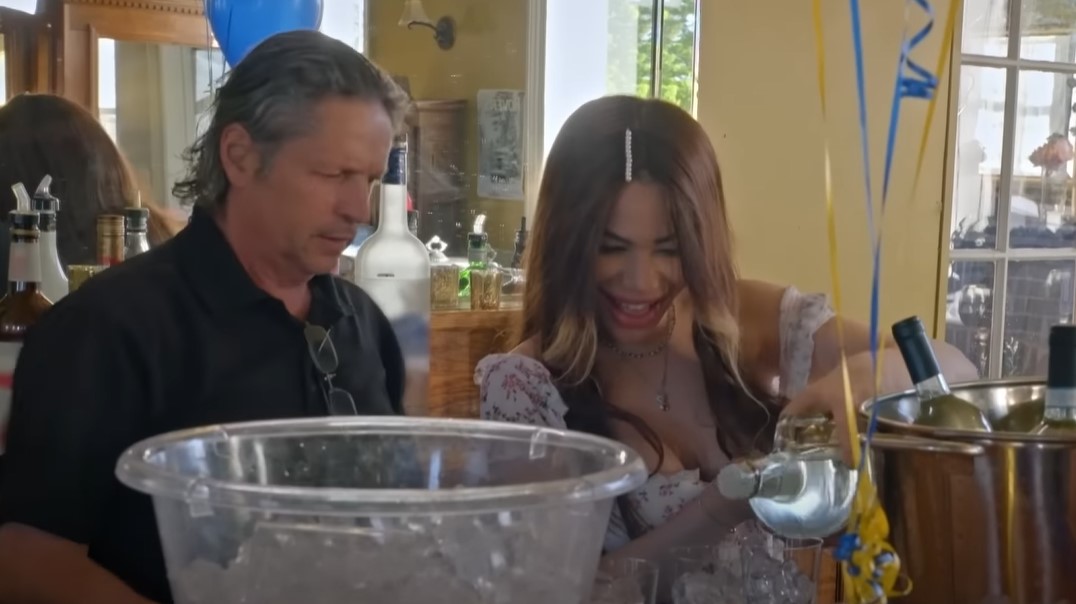 Mazzei actually made a cameo appearance on the show, assisting the sisters in presenting a $5,000 check to a wrestling team for new wrestling mats. This unexpected donation saved the fundraiser and the sisters' reputation while also highlighting Staten Island's close-knit community.
Overall, the episode was a fun and entertaining look at The Capasso Triplets' lives and the beautiful event spaces at Edgewater Hall. The historic venue is still a popular choice for weddings, events, and film and television productions.
Watch full episodes of Extreme Sisters, here. 
Written By Christopher Olivieri
Chris is a communications professional with a passion for pop culture, media, and all things creative. He has a Bachelor's degree in Communications with a specialization in Media Studies and has experience in running a pop-culture website, freelance writing, coaching, and speaking engagements. He has worked behind the scenes on music albums and co-founded a boutique web design and marketing firm. He is also an amateur photographer and musician. He is always looking for the next exciting project to dive into.