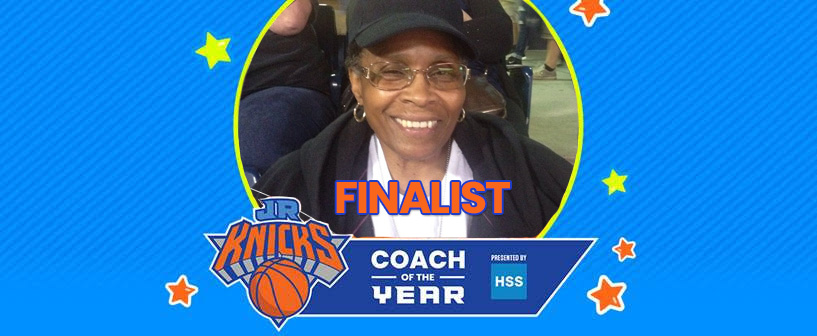 Staten Island is buzzing with pride as one of our own, Coach Helen Settles, has been named a finalist for the prestigious Jr. Knicks Coach of the Year award, presented by Hospital for Special Surgery (HSS). Coach Settles is well-known within our community, having dedicated her life to working with various local organizations, focusing on providing support to everyone, particularly the youth.
In 2002, Coach Settles founded the Staten Island Unified Sports Program, a groundbreaking initiative that brings special needs children and general education athletes together on an equal playing field. Through this program, she hosts three free basketball tournaments annually for children aged eight to 18, as well as organizing various side leagues and tournaments. With a long-standing career in education and community work, Coach Settles has consistently utilized basketball as a powerful unifying force.
The Jr. Knicks Coach of the Year award, presented by HSS, is an annual recognition that celebrates coaches who make a positive impact both on and off the court in their communities. Honorees are chosen for their commitment, dedication, integrity, character, mentorship, and participation in community service initiatives.
The program, sponsored by HSS, chooses six nominees, with five finalists each receiving $2,000. The ultimate Coach of the Year will be awarded $20,000 and will represent the Knicks in the Jr. NBA's National Coach of the Year Program. HSS will also grant all finalists and the winner access to the "Move Better Play Better" package for one year, which includes workshops, webinars, and classes on health and fitness for coaches, parents, and athletes.
We hope to have the opportunity to speak with Coach Settles about her nomination and learn more about the incredible work she has been doing for our community. Stay tuned for updates on this inspiring story from Staten Island!
Written By Ettore
Ettore grew up working in the restaurant & catering business from the age of 12. He graduated from the College of Staten Island with a Bachelors's in Mathematics & Finance in 1985. In 1986 he started Chez Vous caterers from the basement of his home in Dongan Hills and caters parties at homes and businesses in the tri-state area. In Oct 1987 he rented the first floor of Edgewater Hall at 691 Bay Street. A few years later he added the party rental division to Chez Vous. In 1998 he purchased Edgewater Hall and renovated the first and second floors making them party spaces. Shortly thereafter he purchased from his tenant the cellar bar creating Dock Street Underground a live music venue. His creative projects include his CD Sweet on You, his book, It's Your Right to be Fit, Sexed, and Happy, So Claim It, and he is developing a TV series called Business Underground. His record labels Hanz On Music and Dock Street Records has produced Method Man's "The Meth Lab." and produces 2nd Generation Wu projects.