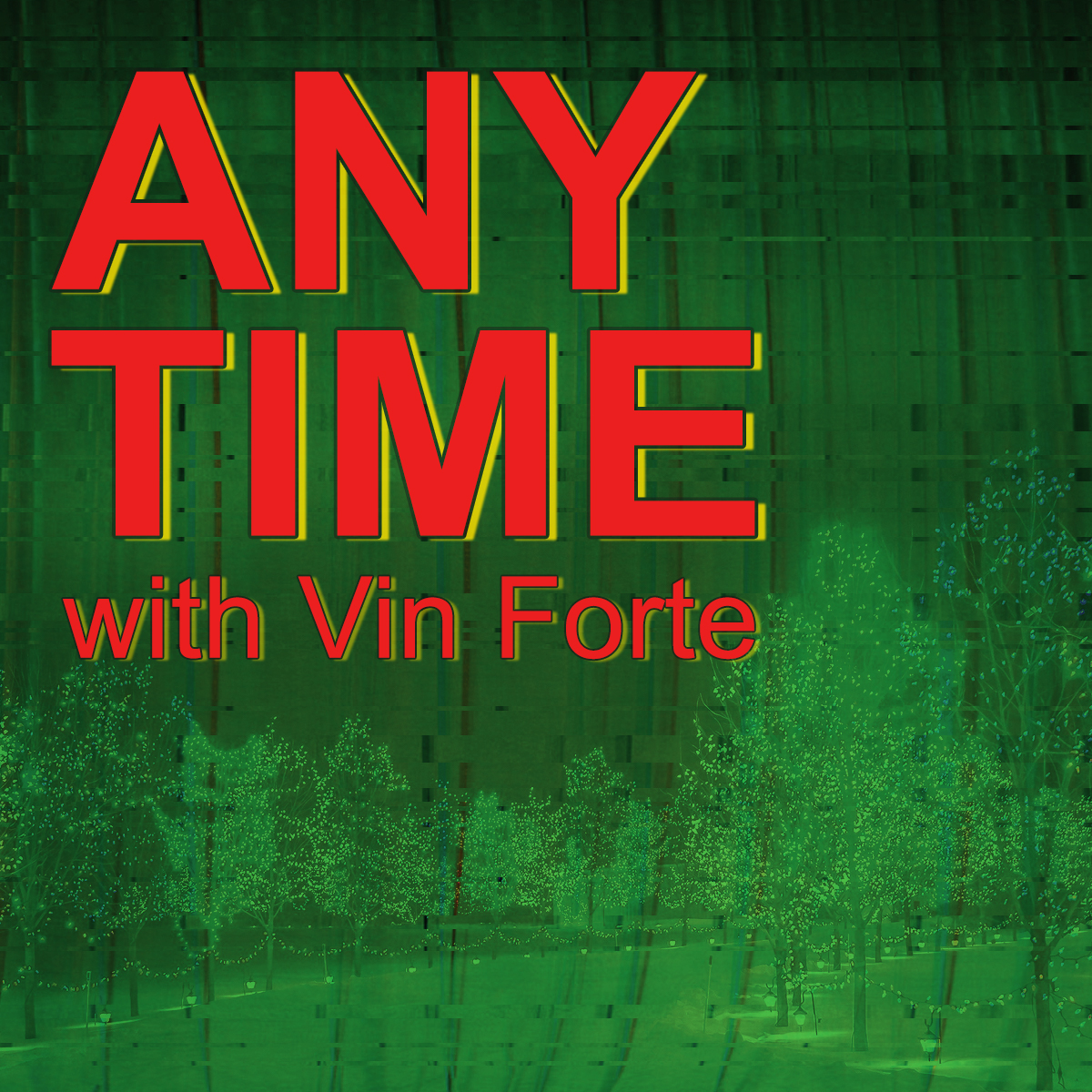 As some of you may know, I do an interview based Podcast called 'Any Time with Vin Forte.' Over the past year I've had the pleasure of interviewing screenwriters, scientists, comedians, musicians, and everyone in between.
This past week, I released a Holiday Special and I think some of you might enjoy it. It features returning guests and musical performances from people like Todd Glass (Stand Up, The Todd Glass Show),Brian Stack (Late Night w/ Conan, Late Show w/ Colbert), Bill Oakley (The Simpsons, Mission Hill, Portlandia), Negin Farsad (Fake The Nation, The Muslims are Coming), Josh Gondelman (Last Week Tonight, Stand Up), Brett Davis as "Christmas Dracula" (The Special Without Brett Davis, Chris Gethard Show), John Szeluga (Impractical Jokers, Super Live Adventure), Chris Sorrentino (Wahoo Skiffle Crazies, Super Live Adventure), and music from Brian Bonz, Matt Wilson and Bobo Touch!
A few of those names (John Szeluga, Chris Sorrentino, Matt Wilson) are SI natives and it's always good to be able to showcase some local flavor in a bigger mix of notable guests.
So curl up by the fire, get out your homemade Christmas cookies, and get ready to feel the Holiday Spirit!
Click here to listen to the Podcast over on DAPS.TV. Subscribe on iTunes.
Written By Vin Forte
Vin Forte is a writer. He also hosts the 'Any Time with Vin Forte' podcast. He is currently working on an anthology of short stories due out later this year.