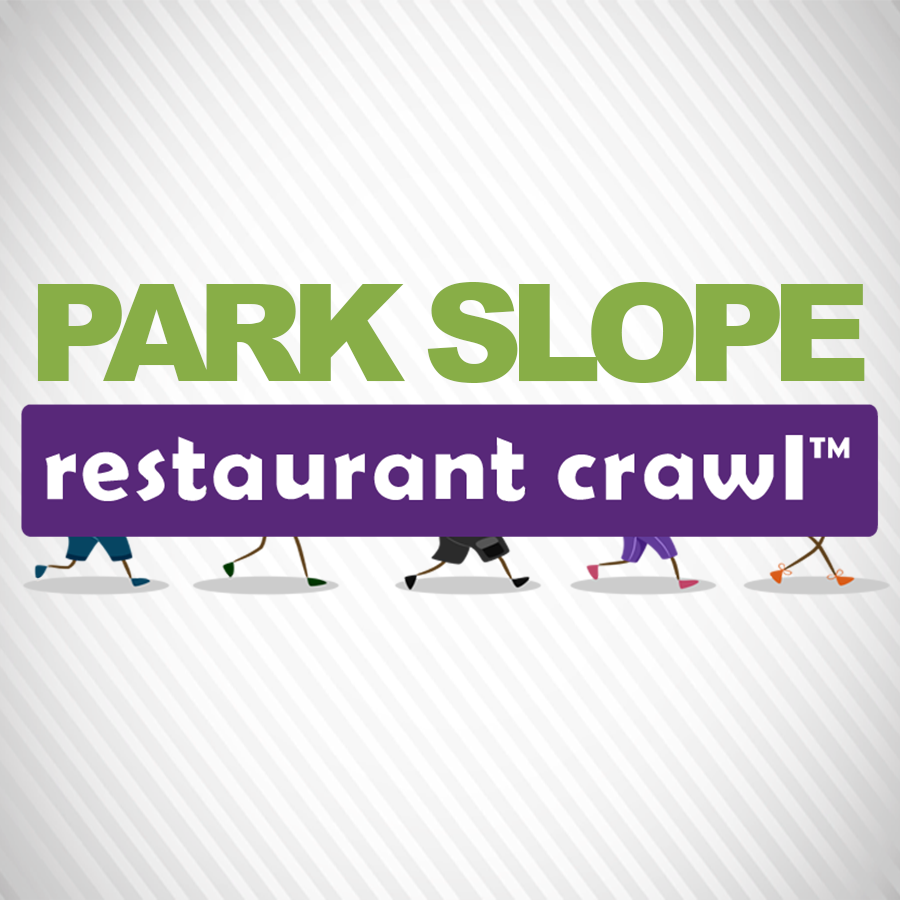 This Sunday, the Staten Island team behind RestaurantCrawl.us is hosting the Park Slope Restaurant Crawl in Brooklyn. The event, which runs from 1pm to 7pm, features samples from the best eateries in our neighboring borough. Tickets can be purchased in advance of the event on Eventbrite for $20 (for a single ticket) or in a discounted package of four.
Here is the info being presented on the Eventbrite page:
RestaurantCrawl.us presents the Park Slope Restaurant Crawl to be held on Sunday, June 7th 2015. Join hundreds of attendees as we travel throughout Park Slope to enjoy tastings at over 20+ restaurants, bars and eateries.
Which Restaurants Are Participating?
Restaurants participating in the crawl include: Yayo's Latin Cuisine, McMahon's Public House, Miti Miti Taperia, The V-Spot, LOS POLLITOS 2, Viva Labo, 200 Fifth Restaurant, Bar and Grill, Dizzy's on Fifth, Ollie and Ry, Zotos, Zito's Sandwich Shoppe, HENRI on Fifth, La Villa Pizzeria & Restaurant, Corner of Vermont, Lowlands Bar, Cantina, Beet II Thai restaurant, Uncle Louie G's, and more.
What Weather Are We Expecting For Sunday?
The weather is supposed to be beautiful on Sunday, here's a screenshot of what Google is predicting: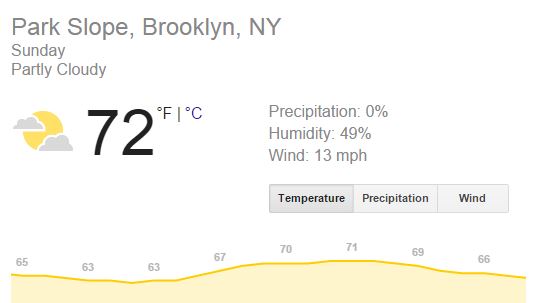 Get Your Tickets on Eventbrite, here.
Written By Christopher Olivieri
Chris is a communications professional with a passion for pop culture, media, and all things creative. He has a Bachelor's degree in Communications with a specialization in Media Studies and has experience in running a pop-culture website, freelance writing, coaching, and speaking engagements. He has worked behind the scenes on music albums and co-founded a boutique web design and marketing firm. He is also an amateur photographer and musician. He is always looking for the next exciting project to dive into.