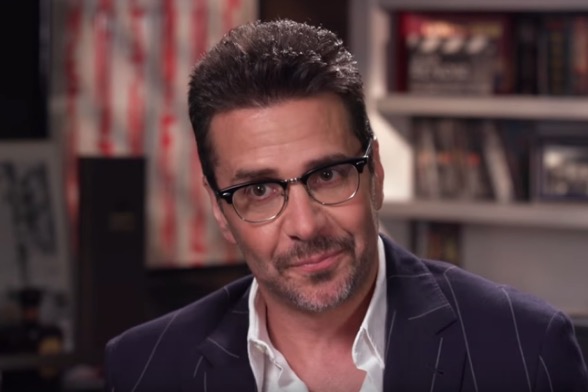 Director James DeMonico, best known for directing the 'Purge' series of films, as well as the Ethan Hawke film 'Staten Island' was back in his hometown recently shooting his latest film, 'The Night.' The movie, starring Naiomi Watts, was originally thought to be called 'Once Upon a Time in Staten Island' and is set during the backdrop of the 1980s in the forgotten borough. The film is being produced by hot-streak Horror company Blumhouse; the production company behind 'Get Out.'
Disco lights and multi-colored mood lighting adorned Amendment 18 this past month, as the skilled director and his team transformed the prohibition-era decor and speakeasy gleam of the interior into a chic and seductive drag bar ripped straight from the underground scene of 80s New York City.
Colorful lamps and a day-glo jukebox sat side by side evokes the glitz and glamour of a time gone by, while the upstair areas of Edgewater Hall bustled with extras getting done up and primed to perfection. It's a testament to how versatile Edgewater Hall and Amendment 18 are that one look inside and you'd never know that, as recently as a few hours before, it was 100 percent 1920s style and is now fully basking in the 80s.
This is not the first time DeMonaco has used Amendment 18 as the backdrop for one of his films. He used Amendment 18 (Dock Street, back then), as the setting for a torture scene in his modern crime drama 'Staten Island,' starring Ethan Hawke and Vincent D'nofrio.
For some exclusive pictures from the set, head on over to SIlive.
Also, for some background on Mr. DeMonico, here's a short video of him discussing his inspirations.