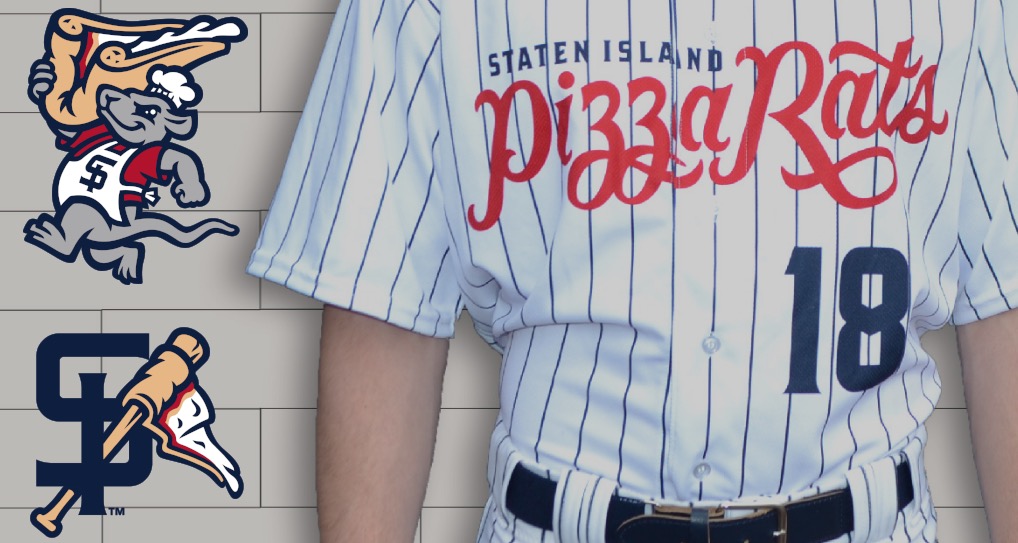 For fives games this Summer, the Staten Island Yankees will officially be rebranded as the Staten Island Pizza Rats.
Back in 2016, the team sought to possibly rebrand as part of a larger effort to drum up business and fill a whole lot of empty seats. Pizza Rats quickly rose to the top of the pile by way of public vote. But before you could say marinara, the SI Yankees decided to keep their name and ties to the Yankees name.
Then. Silence. For two years. Until now.
Beginning June 23rd, for five Saturdays in a row, the SI Yankees will honor the will of the people and change their name to the Staten Island Pizza Rats. Complete with piping hot new gear and swag to purchase.
If you'd like to buy some tickets to these special games or get in on some of this Pizza Rat merch, head on over to, what else, www.pizzaratsbaseball.com
SPECIAL DELIVERY: SI YANKS ➡ STATEN ISLAND PIZZA RATS on Saturday night home games this season 🍕 🐀 Visit https://t.co/YMn5c29QA8 to place your order! #SIPizzaRats #JoinThePack pic.twitter.com/us7rLfRa8F

— StatenIslandYankees (@SIYanks) June 11, 2018
Written By Vin Forte
Vin Forte is a writer. He also hosts the 'Any Time with Vin Forte' podcast. He is currently working on an anthology of short stories due out later this year.