Tapping Into Staten Island's North Shore With Cover Band Love Tap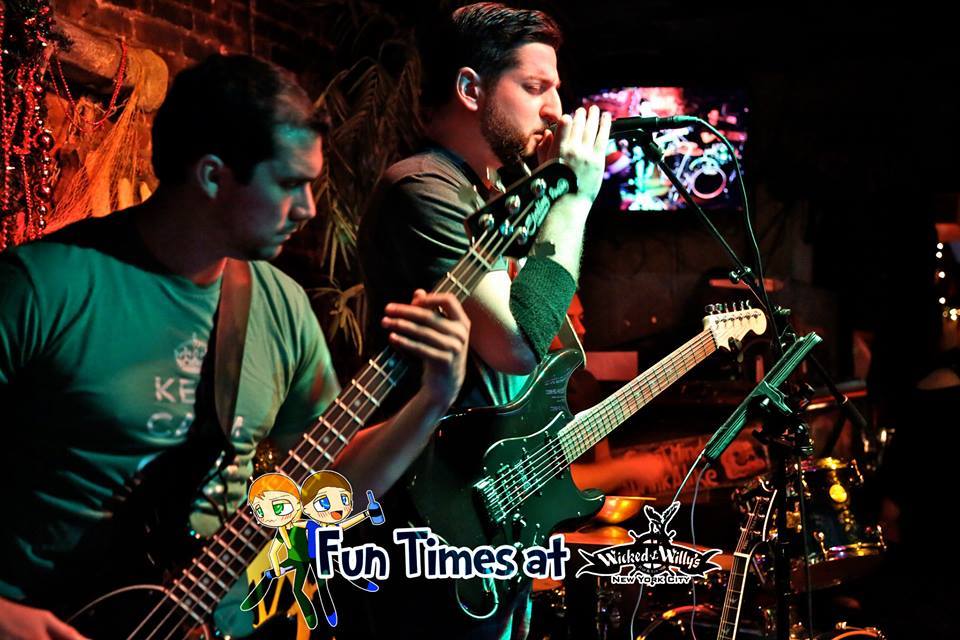 From Screaming Broccolli, to No Standards, to Man Down, Staten Island has always been a breeding ground for entertaining cover bands that have made their mark on the Tri-State area. As music lovers, we here at TWOB are always on the lookout to the next great party band.
Which band will be the next to break out big? We think it just might be Love Tap.
Creating an upbeat atmosphere and covering everything from Wu Tang to Good Charlotte, Love Tap energizes fans with a huge stage presence and interesting transitions. The band is also sure to please because of their fun and diverse set list. "We don't discriminate against any music genre." Explains singer/guitarist Nick Bove, "Our sets are comprised of rock, hip-hop, pop, alternative, and even some popular theme songs!"
Rounding out Tap's lineup are Mickey King, Mike Cirigliano, and David Harris. It was actually Cirigliano who coined the group's moniker. "There's been a lot of hatred and negativity in this crazy world of ours. Someone has to promote some love, and the best way we know how is through music." Bove explained,  "It's a universal language that brings people, who may otherwise be different, together. "
Even though the quartet has only been playing shows as Love Tap since October of last year, they've manged to quickly cultivate quite a following. If you recognize some of the band's members, it's probably because many of them have been rocking Staten Island's north shore for years now.
"[The North Shore has] always been THE spot for music, art, and more." said the guitarist, a Staten Island native. "Whether it's during the week, or a weekend, you can usually find a venue or bar hosting live music and we think that's awesome."
Find Love Tap on Facebook or on YouTube.
Catch them Friday February 13th at Pier 76 (or at any of these dates)
Pier 76 | 76 Bay Street, Staten Island, NY 10301 | (718) 447-7437 | pier76si.com
Below: Performing as their acoustic alter-ego, Double Tap, the boys perform Foo Fighters hit "Everlong"
Latest posts by Christopher Olivieri
(see all)