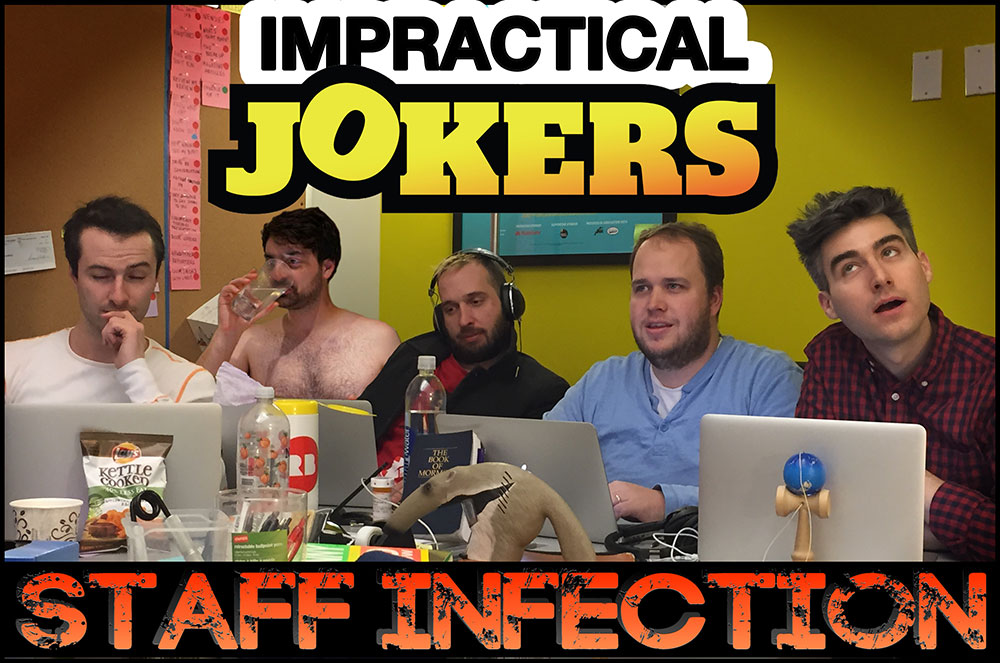 You might know that the stars of TruTV's Impractical Jokers are Staten Island natives, but did you know that a number of the show's writers (yes, there are even more funny people behind the scene) are from Staten Island as well?
It's true! On top of that, those funny Staten Islanders are going to be putting on a live show next Monday June 8th at the People's Improv Theater in Manhattan.
The group of funnymen behind the curtain include Staten Island comedy mainstays Jay Miller and Casey Jost among others. The show, called "Impractical Jokers Staff Infection" promises a show of standup, characters, music and improv.
You can buy tickets and get more info about the show, here.
http://thepit-nyc.com/event/impractical-jokers-staff-infection-2/
Written By Christopher Olivieri
Chris is a communications professional with a passion for pop culture, media, and all things creative. He has a Bachelor's degree in Communications with a specialization in Media Studies and has experience in running a pop-culture website, freelance writing, coaching, and speaking engagements. He has worked behind the scenes on music albums and co-founded a boutique web design and marketing firm. He is also an amateur photographer and musician. He is always looking for the next exciting project to dive into.