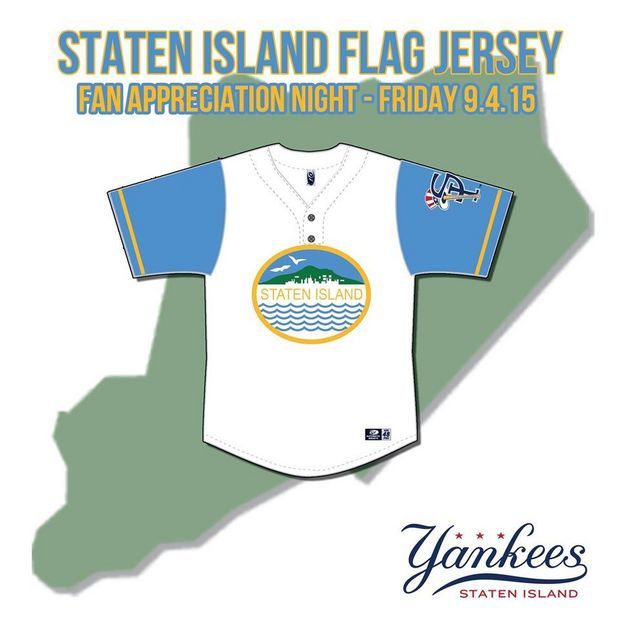 The Staten Island Yankees announced a Fan Appreciation promotion in their regular season home finale on September 4th. On this night the Baby Bombers will ditch their traditional pinstripes in favor of jerseys with the Staten Island flag on the chest. All fans in attendance will have the opportunity to win a game worn special jersey from that night.
The Yankees have struggled to get fans to the ball park of late, getting just 122,446 fans through the turnstiles in 39 home games, which comes out to 3,139 fans per game in 2014. This trend is not exclusive to 2014 as the numbers have been down from a 2010 peak of 209,018 fans, or 5,619 per game. If the team can return to its former championship ways promotions will be a whole lot more meaningful since they'll reach more fans.
They have celebratory nights for service men and women in the military, FDNY, and NYPD along with nights for Jewish, Italian, and Irish Heritage. We will go more in depth on each night as information becomes available.