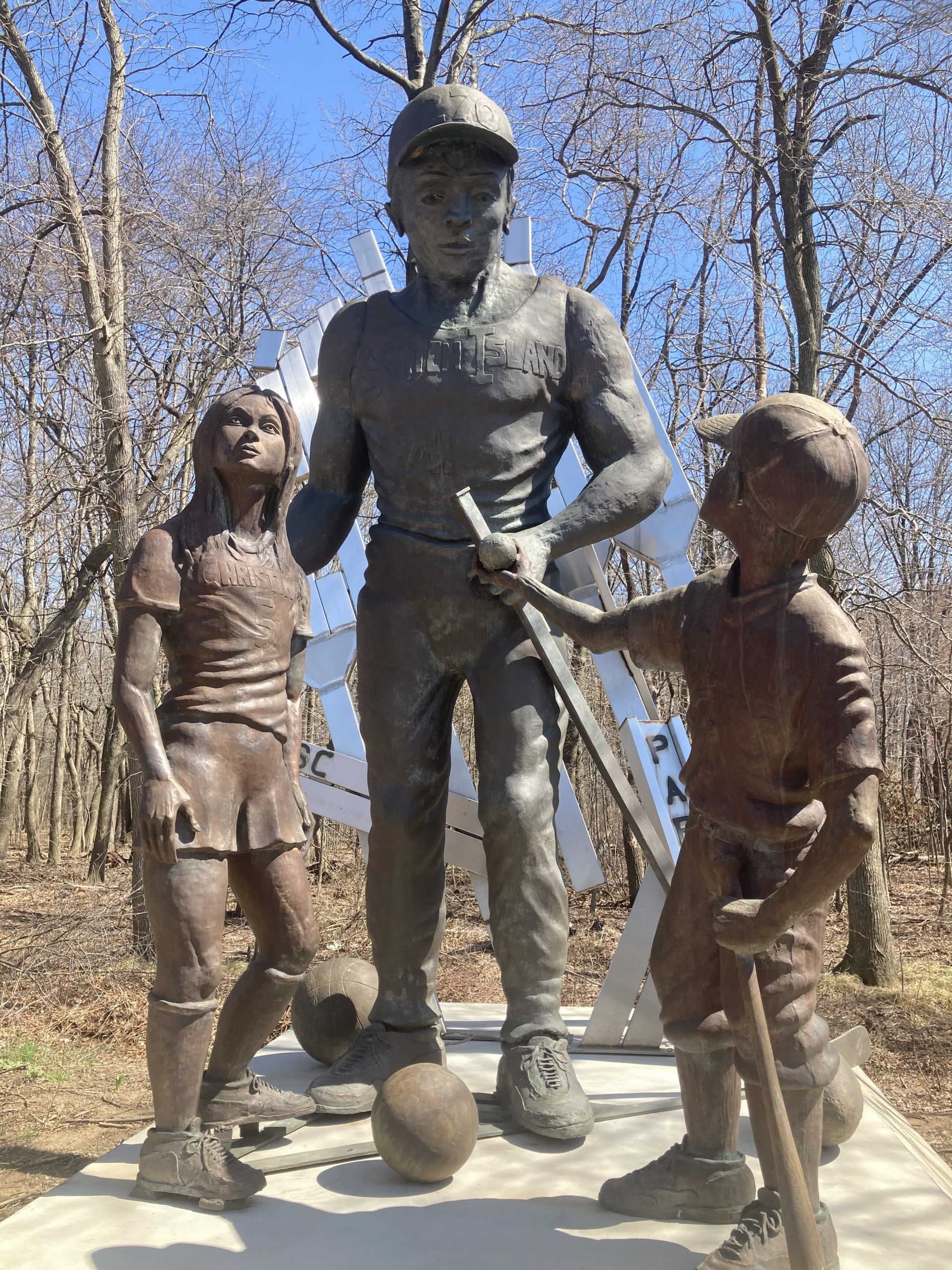 A Staten Island World Renowned Artist. We lost our Friend, Great Philanthropist, and fellow Italian Gregory Perillo.
I had the pleasure to cater so many parties for Gregory Perillo. He got so excited when I was at his house booking his parties. He would turn on the music in his living room, which had large black granite floor & walls and a sound system that would challenge Studio 54. While we would discuss the party, he would get so excited, turn on the music and start dancing, telling me how he could not wait to have his friends over and wanted them to dance the night away. His wife Mary would politely say to him "Greg sit down, let's make the menu" Greg did not want to take the time to make the menu, he just wanted to dance. He would say, David, "Make Great Food and let's dance. 
He lived on the last block on Staten Island, Ward's Point Avenue overlooking the Kill Van Kull. We would set up pub tables and a bar on his deck with incredible views of the water. Nothing on the dance floor and he always wanted lots of hors d'oeuvres, so his guest could move around and dance. 
On a personal note, he painted my children Melissa & David at 4 and 7 years old. He donated a painting to my not-for-profit "The Miracle of Music" which raised $70k for our music program, which taught underprivileged kids guitar and drums. He was a guest at our Rotary club. He was super generous, donating paintings to so many cultural Institutions and the Civil Court on Staten Island. He sculptured a Memorial 9/11 Bronze at the Hilton on Staten Island and I got to cater so many of the family parties. His children, Steven & Annette are wonderful & gracious, and I had the privilege to watch his grandchildren grow up. 
He lived an amazing life and passed away a few days before his 94th Birthday. They called him Crazy Horse and I called him Dancing Horse. Rest in Peace, you wonderful man, our friend Gregory Perillo. 
Gregory Perillo's Official Website: Perillo's World of Fine Art
Written By Ettore
Ettore grew up working in the restaurant & catering business from the age of 12. He graduated from the College of Staten Island with a Bachelors's in Mathematics & Finance in 1985. In 1986 he started Chez Vous caterers from the basement of his home in Dongan Hills and caters parties at homes and businesses in the tri-state area. In Oct 1987 he rented the first floor of Edgewater Hall at 691 Bay Street. A few years later he added the party rental division to Chez Vous. In 1998 he purchased Edgewater Hall and renovated the first and second floors making them party spaces. Shortly thereafter he purchased from his tenant the cellar bar creating Dock Street Underground a live music venue. His creative projects include his CD Sweet on You, his book, It's Your Right to be Fit, Sexed, and Happy, So Claim It, and he is developing a TV series called Business Underground. His record labels Hanz On Music and Dock Street Records has produced Method Man's "The Meth Lab." and produces 2nd Generation Wu projects.