Historic Tappen Park Community Partnership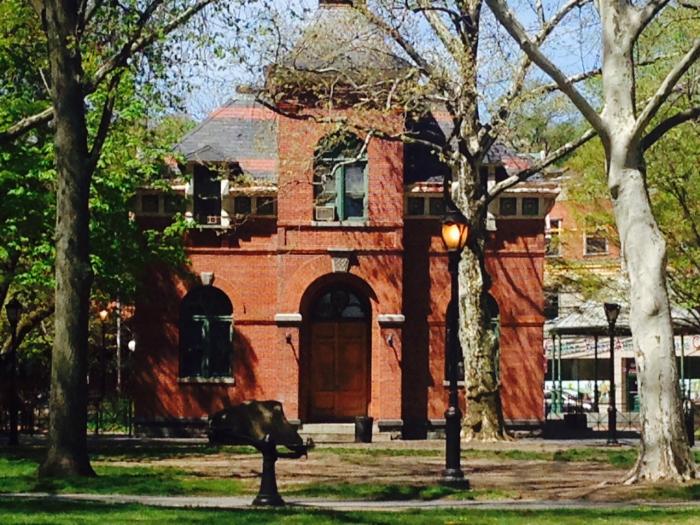 Already 2 years old, The Historic Tappen Park Community Partnership is uplifting Staten Island's 10304. The purpose is to highlight the space for positive educational programs, events and community arts. The park is the second oldest in Staten Island, making its name for itself  in the 1830s. The idea is to encourage private and public investment, keeping its structure beautified and giving off a healthier social and economical community.
Kamillah Hanks is the founder of the organization. Having a history in marketing and community affairs, the North Shore Islander drives the economic development and commercial revitalization of the Stapleton business district. Along with the efforts of Frank Rizzo and Priscilla Marco , local community development corporation was able to receive a grant in September from The Department of Small Business Services. The economic development grant is to help bring more businesses to the area.
 "…We work with the developers that are with the new stapleton waterfront development to make sure there's a connectivity between the new and the old. We have a retail recruitment program which addresses the vacancies of businesses that are in the area," explained Hanks. "If it's vacant we find an interesting thing to do with that vacancy. We show it to brokers. We have an holistic approach for one single neighborhood…"
 The park was recently beautified with the planting of 1200 daffodils being an example for activities Kamillah has and will continue to hold in Tappen Park.  A feeding of about 200-300 people along with a fall festival, keeps the park motivated and activated until the programs are welcomed back in April.
Historic Tappen Park on Google Maps

You can learn more about The Historic Tappen Park Community by visiting their website:  http://historictappenpark.com/.