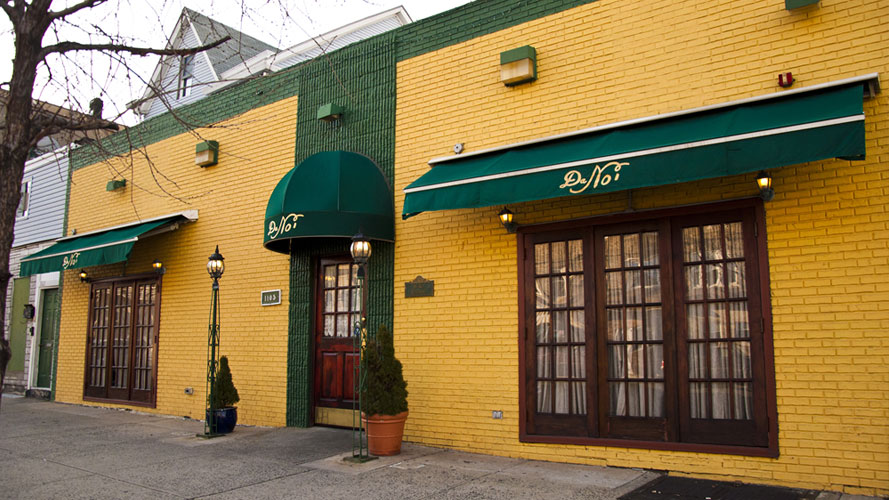 Success should be this family's last name. The Gomez brought 5 star quality to not only Staten Island but also to Bayonne and Midtown with its famous place "Da Noi". The restaurant represents true Italian cuisine, a cozy atmosphere and elegance. Da Noi meaning 'ourselves' in Italian shows how the father and son team; Louis and Eddie Gomez single handedly made Bay Street a destination for fine dining.
Bin 5 is another product of the Da Noi family. Created to show off the talents of Chef Frank Bilotti the restaurant is considered a second home for those seeking authentic Italian cuisine. It's tucked away in the Shore Acres section of Staten Island, welcoming the neighborhood to its charm. The crab martini appetizer is a specialty here.
120 bay Café, formerly known as "The Cargo," can be found just a few blocks from the Staten Island ferry. This place hosts a pool room, upbeat tunes and an electric crowd shocking our suburban neighborhood. Many people notice this spot for its loud artwork painted on the outside matching art pieces inside. If you're there on a Thursday, try the Farrington Clams,  since it is clam night!
Da Noi
138 Fingerboard Rd | (718) 720-1650 | danoinyc.com
4358 Victory Blvd | (718) 982-5040
214 East 49th Street | (212) 754-5710
1105 Avenue C | (201) 437-5578
Bin 5
1233 Bay St | (718) 448-7275 | bin5nyc.com
120 Cafe Bay
120 Bay st | 718 273 7770 | 120baycafe.com