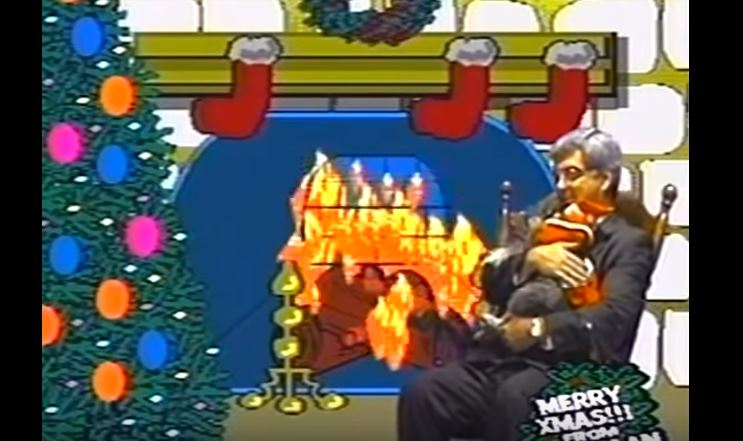 Let's not pretend you don't know exactly what I'm talking about. Staten Islanders of a certain age have a great fondness for the halcyon days of CTV Public Access. We're the same group of nostalgists(?) that went absolutely hog wild over some unearthed Mike Steel videos a few weeks ago, so a vintage Dr Dolan Yule Log? What could be more Staten Island Christmas than that?
For those not in the know, Dr Victor Dolan used to do a health and fitness show on CTV in the mid-90s to early-2000s. But every year, for one glorious month, we would all be treated to sporadic airings of his Yule Log: 30 straight minutes of him and his dog sitting in front of a green screen Christmas setting as holiday music played. The aesthetic was absolutely the right amount of glowing and public access perfection.
In fact, the Yule Log was such a cult favorite that around the same time, future comedian & Impractical Jokers writer John Szeluga and artist Chris Sorrentino would parody it on CTV with a single airing of their own "St. Patrick's Day Yule Log."
May the Dolan Yule Log live forever in glory and nostalgia for generations to come. #DolanYuleLog
Written By Vin Forte
Vin Forte is a writer. He also hosts the 'Any Time with Vin Forte' podcast. He is currently working on an anthology of short stories due out later this year.