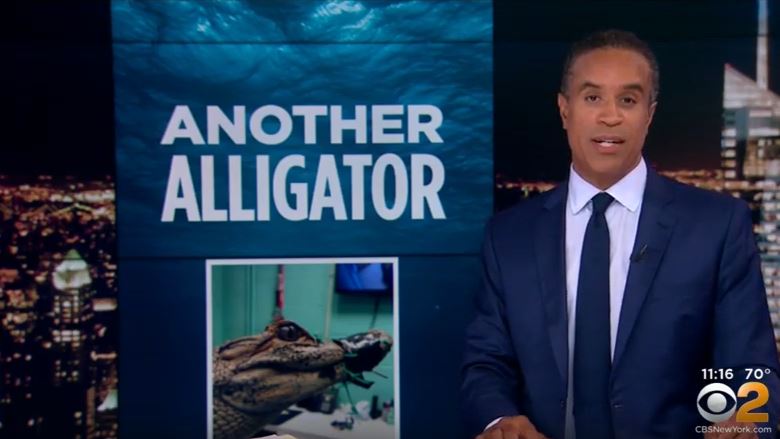 This past Summer, there were several alligator sightings around NYC. One of them coming right in our own backyard.
According to the CBS2 News report below, Staten Islander Don Walters found the gator swimming in a pond near his home on Riedell Ave, where he lured it to land with food and then secured it on his own, owing to years of watching Steve Irwin, The Crocodile Hunter.
While there haven't been any alligator sightings around SI since July. It does feel like several times a year now we either see a news story or the odd far-reaching rumor about various wildlife popping up in SI. Just earlier this year we had a possibly coyote sighting, as reported by the Staten Island Advance.
Have you seen any strange wildlife roaming around Staten Island? What would you do if you saw a wild gator near your house?