This Friday at 7:00pm, you can welcome the Office at 76 Bay to the North Shore community. The kickoff party, planned to celebrate the opening of the new collaborative work space, aims to introduce community members to the goals of the unique space.
At the event, you'll learn the story of how the operators designed and built a workplace to the needs of local entrepreneurs, freelancers, and creative minds. The story will be served with a side of wine, as well as beer, and hors d'ourves.
The 2500 square foot space is located on the second story of 76 Bay St. where founders L. Adrian Wilton and Aaron Lenza (Founder of Rooted Construction, and a construction manager with a very unique and holistic approach to his works) plan to host the neighborhood's collaborative minds, and provide a space that offers opportunities to work & play in our indoor and outdoors spaces.
Wilton's start-up, Living Restoration, has recently taken on The Living Roof projects located at the Si Ferry Terminal.
If you're not aware, The Living Roof is a 13,000 green roof, that was originally installed in the early 2000's. Since 2012 they've been re-purposing the roof into a rooftop farm. The farm is mainly volunteer based, with a few part time managers. All plants grown on the roof will be donated to Community Health Action's food pantry.
This Living Roof project needed a site to process compost and host a seedling greenhouse that will provide the plants needed for the rooftop farm. In addition, they wanted to embed themselves in the community they're farming in. "76 Bay St was a perfect fit." Explained Wilton, "Its has over 2000 square feet of outdoor space, that Living Restoration could use as a farm."
On top of all that, the Office at 76 Bay will be proving local universities with innovative programming, focusing on conscious design in the urban setting. Students will be designing indoor hydroponic grow tubes, green walls and various other projects that demonstrate creative space utilization.
See the official Facebook invite, here.
The Office at 76 Bay | 76 Bay Street. Staten Island, NY 10301. 2nd Floor.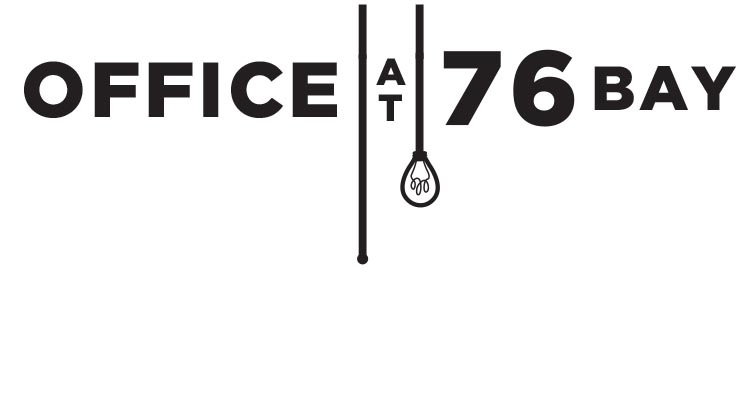 Written By Christopher Olivieri
Chris is a communications professional with a passion for pop culture, media, and all things creative. He has a Bachelor's degree in Communications with a specialization in Media Studies and has experience in running a pop-culture website, freelance writing, coaching, and speaking engagements. He has worked behind the scenes on music albums and co-founded a boutique web design and marketing firm. He is also an amateur photographer and musician. He is always looking for the next exciting project to dive into.