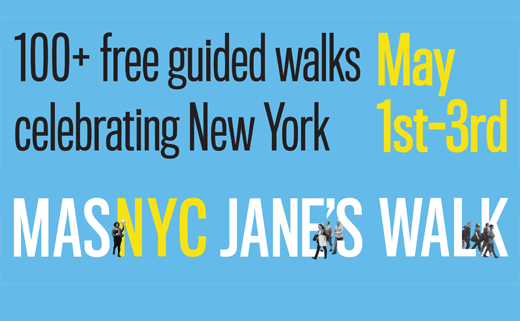 On Friday, May 1st, walk leader Claudia Toback is taking one of MAS NYC's free guided Jane's Walks in Stapleton. For those who aren't already aware, MAS NYC is better known as The Municipal Art Society of New York, New York's leading organization dedicated to creating a more livable city.
The event, called "The past and future for Stapleton" will take New Yorkers on a tour of the historic Stapleton, and shine a light into what the future holds for the Staten Island community. Locations featured on the tour are The Nook (Harrison Street), recent preservation society award winner Edgewater Hall, and the URL building.
Here's how the walk is presented on MAS' website:
An expansive waterfront is prime for development within a short distance from a quaint neighborhood that is in the throes of deciding to become a historic district. What is to become of Stapleton, recently designated by Mayor DeBlasio for high density affordable housing? Will Ironstate's URL bring a new vitality? Will rents skyrocket for small businesses along Bay and Front Streets? How will the NY Wheel, Premium Outlets and Lighthouse Pointe affect traffic flow along an already overtaxed Bay Street?
Sounds like an interesting time to us. Walkers can meet at the St. George Ferry Terminal, Information Center, by Staten Island's St. George Ferry Terminal's Information Center. Where they'll be departing on an 11:06am train.
You can learn more information about Jane's Walk and this particular event on their website, here.
Written By Christopher Olivieri
Chris is a communications professional with a passion for pop culture, media, and all things creative. He has a Bachelor's degree in Communications with a specialization in Media Studies and has experience in running a pop-culture website, freelance writing, coaching, and speaking engagements. He has worked behind the scenes on music albums and co-founded a boutique web design and marketing firm. He is also an amateur photographer and musician. He is always looking for the next exciting project to dive into.