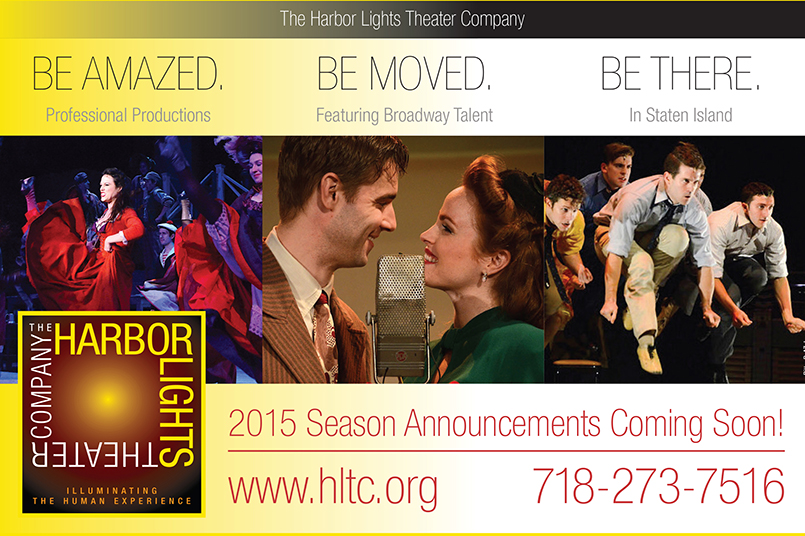 At This Way on Bay, we continuously strive to improve on our columns so that each cultural group is included in this hyper-social, informational publication. This week the focus is being placed on our own mini guide to the Performance Artists who grace our shores with exquisite performances.
Not a single day goes by that one is not impressed by the vast array of talent which is so rampant in Staten Island and specifically on the North Shore. Cultural organizations such as the ones listed here add culture and education to our community and should never be overlooked. Besides great performances, these institutions offer classes in dance, acting, singing, and musical instruments.
The first of these is the Musical Chairs Ensemble, LLC. They hold concerts year round and their next one is being given on May 2nd. at the Staten Island Museum. Attendees should arrive for the 7:30 pre-concert chat . The interactive flute, clarinet and violin concert begins promptly at 8:00 in combination with an original film by Mike Shane and Don Arangio.Visit them on their website for more information: mcensemble.org
Next on our list is the Staten Island Playwrights Collective. This group is presenting their fifth annual Short Play Festival, a series of individual plays under the main title"Animal Tales". Being held at the Unitarian Church of Staten Island, 312 Fillmore St. Showing May 1 and 2, 8:00p.m. and May 3 at 7 p.m.
Later in the season, Harbor Lights Theatre Company will be showing "Broadway Shines On The Harbor Lights" for one night only on June 5th. Their productions of "Gypsy" and "Rent" are scheduled during the Summer and Fall. Check out their website hltc.org for tickets, times and dates.
Sun Dog Theatre located at 370 St. Marks Place is putting on a stage production entitled "The Last Five Years" from June 19-21 and June 25 -28 at Wagner College, Grynes Hill. For more information, go to sundogtheatre.org

After just having finished "The Wizard Of Oz", In The Wings Productions is already staging auditions for "Legally Blonde" scheduled to open on August 7-16th. The auditions will take place at Snug Harbor on May 16th inside building G st 11:00 and 3:00. Also scheduled for November is the hit production of their rendition of "Gypsy".
Speaking of plays, Shakespeare is still popular thanks to the Staten Island Shakespearean Theatre. "A Few Good Men" and "Macbeth" are being planned as you read this. Check their website for updates at sistny.org .
Staten Island Ballet is holding its Summer Intensive from July 28 through August 23rd with performances scheduled from August August 21 -24 at the Center For The Arts. Their website is siballet.org
Our July 4th Celebration wouldn't be the same along the Bay Street Corridor if it weren't for the Staten Island Philharmonic at Alice Austen House. This organization, a 501 (c)-3 since 2008, has an outstanding group of performers and holds free concerts all year long for the enjoyment of their community. Please patronize their website, statenislandphilharmonic.org.