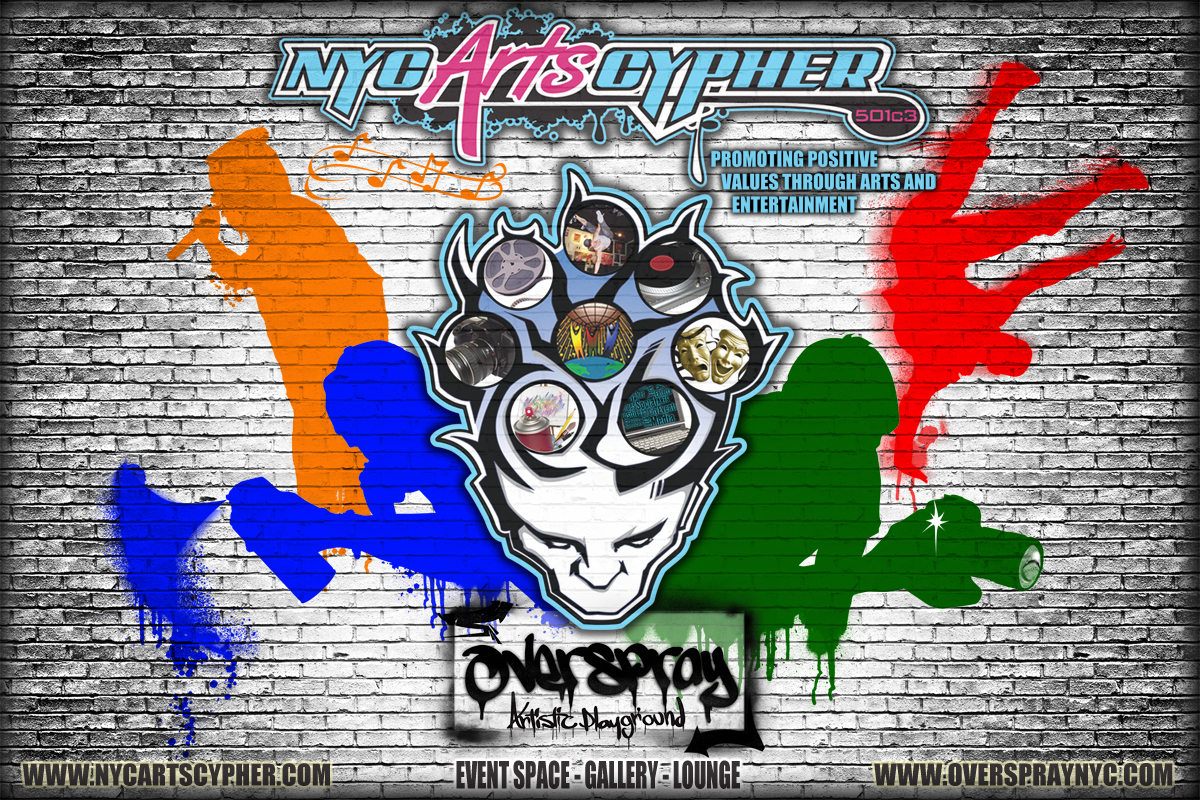 NYC Arts Cypher is presenting & hosting break dancing, bands & DJ's during Staten Island Beachfest every weekend through Sunday September 6th.
Staten Island Beachfest is a summer long festival that will highlight events in different locations in Staten Island to include the Staten Island Ferry, Borough Hall, South & Midland Beaches. At the Ferry Terminal we have the NYC Art Cypher as well as the Cypher Syndicate, they will be performing along with Charlie Chill every Saturday and Sunday.
NYC Arts Cypher is a community & private catering & event space located at 12 Broad Street in Stapleton Staten Island. This colorful energetic art infused event space is 2 floors 3000 square feet used for goth weddings & engagements, children b'day parties, sweet 16, special events. Break Dancing classes are also taught there on Monday & Wednesdays by Antonio Smith starting at 6pm. They can be reached at (718) 981-8510
Along with the Arts Cypher, Julianna is having artists come out on the Plaza for residents of St. George to come out and see some live art. In South Beach there is a Beach Blanket Dance Party. In Midland Beach there is a carnival and a Frank Sinatra sound alike contest as well as a Children's Parade; red storm dance club will be performing on Sunday along with Karaoke. You can mMake your own kite for kids at Conference House Park. People are encouraged to bike, walk, or take public transport to see your local events then going to the shore, stay on the island and see all of the lovely improvements.
The goal of Beachfest is to bring the small businesses to the beaches and waterfront parks in order to offer a service to the beach goers. Beachfest is being presented by the SI Yankees, it is because of their generosity that we can continue this event. Going forward, Beachfest will be successful with the cultural organization and small businesses. We encourage everyone to become involved with us. Average attendance on the beach is between 1-5k people.
Written By Christopher Olivieri
Chris is the co-owner of NB Technologies, co-founder of Dog and Pony Show, video producer, freelance writer, internet coach, fire alarm inspector, former child model, and Photoshop guy. He's also a fan of pop-culture, proponent of awesomeness in the world, Mets fan, self improvement enthusiast, & ENTP.