Edible Brooklyn Features Staten Island's Lakruwana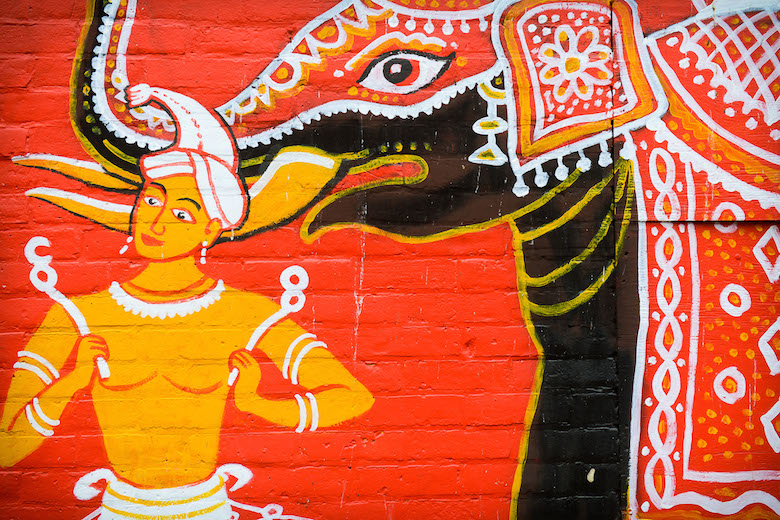 One of the culinary gems of Staten Island's north shore is the Sri Lankan eatery, Lakruwana. This staple of Stapleton was recently spotlighted by popular Brooklyn food blog Edible Brooklyn. Here's what their deputy editor, Amy Zavatto, had to say:
Above the glass rack in the dining room of Lakruwana in Staten Island hangs a long piece of wood with the following words burned into it: "Now you are in a world of your own."

Or, perhaps, the compelling world of Lakruwana Wijesinghe, 55, one that the Sri Lankan restaurateur created by hand. There are thousands and thousands of pinkish cabo stones imported from Sri Lanka set into the walls and framed by long sticks of bamboo; woven twig placemats set atop thick teak tables; regal, tall-backed wrought-iron chairs with woven-twine backs; clay masks, pots and spears that hang on the walls along with grand statues of Siddhartha, temple guards and the smaller, demure Buddhas that are perched below.
That's really just a taste. Read more from the excellent piece, here.
You should also Follow Edible Brooklyn on Twitter, and Like them on Facebook. 
Check out photographer Max Flatow's work, here.
Latest posts by Christopher Olivieri
(see all)