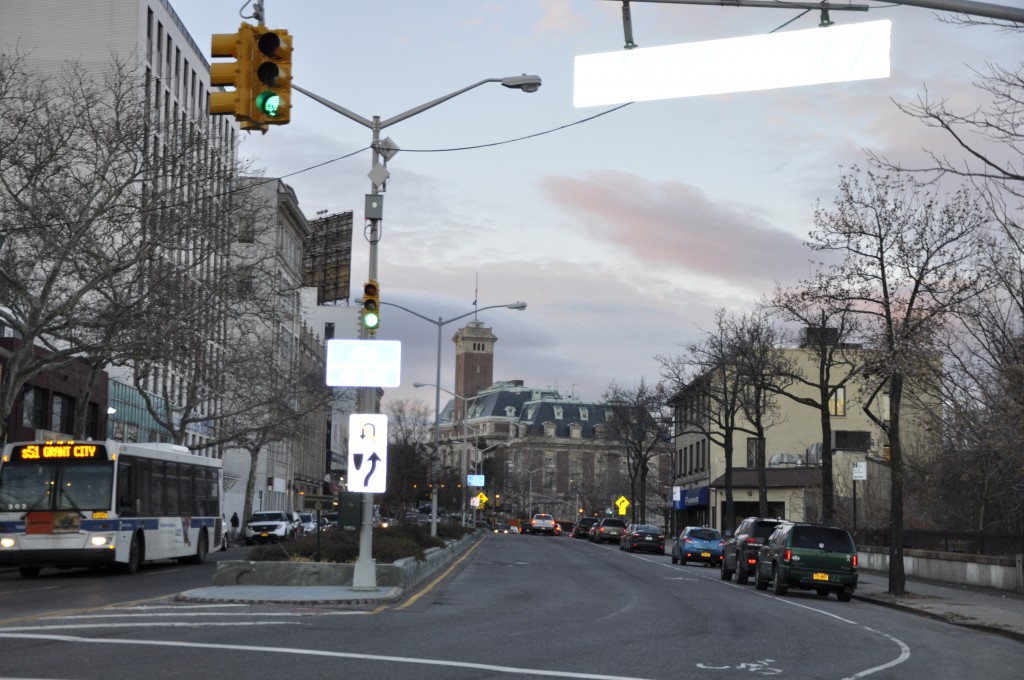 This Way on Bay's neighborhood is known by three names each originally with its own distinction: The North Shore, Downtown Staten Island & the Bay Street Corridor.
The North Shore is the most northern part and most urban part of Staten Island encompassing all our neighborhoods north of the Staten Island Expressway including Arrochar, Fort Wadsworth, Shore Acres,  Rosebank, Clifton, Stapleton, Tompkinsville, St George, New & West Brighton, Randall Manor, Port Richmond & Mariners Harbor. Some, including ourselves, include South Beach in the North Shore but it is actually on the East Shore which is not commonly used.
Downtown Staten Island boundaries vary according to who you are talking to. The one thing for sure is that its focal point is St George, right off the ferry and continues left past Tompkinsville, Stapleton & Clifton and right past New Brighton, Randall Manor ending at Port Richmond. Some businesses in Rosebank & Fort Wadsworth say that they are located in Downtown Staten Island, which is fine with us.
The Bay Street Corridor was first dubbed by NYC describing a 14-block stretch zoned for manufacturing in Tompkinsville and Stapleton bordered North to South by Victory Blvd & Sand Street and East to West by Van Duzer Street & the Staten Island Rapid Transit Railroad. TWOB  says that the Bay Street Corridor includes all of Bay Street's two mile stretch between the Boat & the Bridge. The Boat being the world famous Staten Island Ferry and the Bridge being the Verrazano Bridge, the longest span Bridge in the World. If you say the Bay Street Corridor & the surrounding neighborhoods than you can use it interchangeably with Downtown Staten Island.
Recently our NYC mayor Bill DeBlasio announced that the official Bay Street Corridor 14 block stretch would be rezoned from manufacturing to residential and apartments will be built there.
Written By Ettore
Ettore grew up working in the restaurant & catering business from the age of 12. He graduated from the College of Staten Island with a Bachelors's in Mathematics & Finance in 1985. In 1986 he started Chez Vous caterers from the basement of his home in Dongan Hills and caters parties at homes and businesses in the tri-state area. In Oct 1987 he rented the first floor of Edgewater Hall at 691 Bay Street. A few years later he added the party rental division to Chez Vous. In 1998 he purchased Edgewater Hall and renovated the first and second floors making them party spaces. Shortly thereafter he purchased from his tenant the cellar bar creating Dock Street Underground a live music venue. His creative projects include his CD Sweet on You, his book, It's Your Right to be Fit, Sexed, and Happy, So Claim It, and he is developing a TV series called Business Underground. His record labels Hanz On Music and Dock Street Records has produced Method Man's "The Meth Lab." and produces 2nd Generation Wu projects.