Filmmaker, Don Arangio, is quickly becoming the viral sensation of Staten Island's North Shore. After the runaway success of his quirky short film "10am" last month, Arangio recently started making rounds on the web again, this time for a photograph of a rainbow shining on the Staten Island Ferry (see below.)
The snap has been shared by outlets as varied as the Staten Island Advance and Live Nation.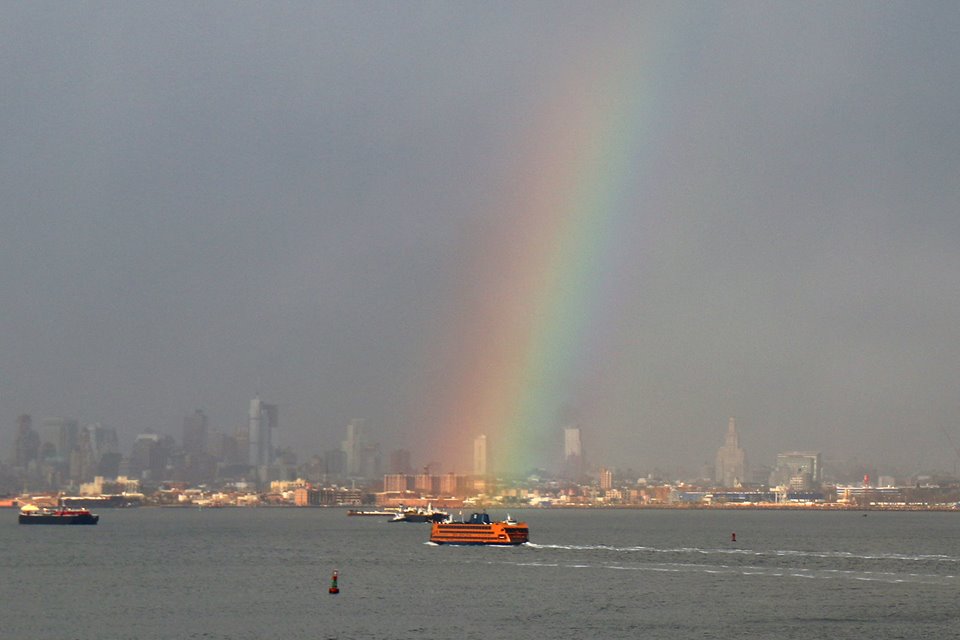 We checked in with Don to get his immediate reaction to his recent string of internet sensations. "I really enjoy seeing the local audience connect with the way I see the north shore of Staten Island," he explained.
Shortly after the release of this gorgeous photo, Arangio also released a cool little time lapse, showing the sun rising over Manhattan as seen from St. George:
You can check out more of Don's work on his YouTube channel or on his official website.
Written By Christopher Olivieri
Chris is the co-owner of NB Technologies, co-founder of Dog and Pony Show, video producer, freelance writer, internet coach, fire alarm inspector, former child model, and Photoshop guy. He's also a fan of pop-culture, proponent of awesomeness in the world, Mets fan, self improvement enthusiast, & ENTP.