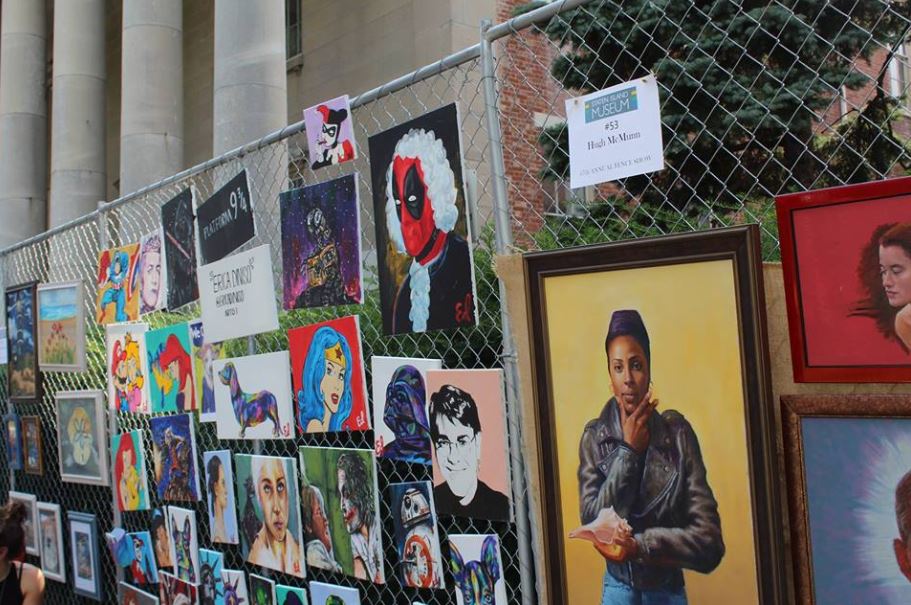 The Staten Island Museum will be hosting the 68th Annual Fence Show on Saturday, September 22, from 11 a.m. to 5 p.m. and will featuring original art and unique crafts by 140+ local artists and artisans.
Every September, Staten Island Museum transforms their front lawn into an open-air gallery filled with vibrant artwork, often represented by the artists themselves, along with musical performances and vendors. The event draws more than 2500 guests each year.
According to Janice Monger, President & CEO, of the Staten Island Museum:
"The Fence Show represents a long-standing tradition of Staten Island Museum providing an opportunity for local artists and craftspeople to come together to present and sell their work to the community. Coming to the Fence show is a wonderful way to spend the afternoon and it's inspiring to experience the creativity that abounds here on Staten Island."
Here is a partial lineup of confirmed Artists, Musicians and Vendors:
Antonio DeSantis, Painter
Kristopher Johnson, Photographer (Live photobooth/portraits)
Denise Mumm, Painter
Bill Murphy, Printmaker, Draftsman, & Painter
Janice Patrignani, Silk Fabric Design
Andrea Phillips, Collage Artist
Sage Reynolds, Silver and Jewelry Artisan
Sarah Yuster, Painter, pastel
Mildred Piccinni, Kay La Manna, Arlene Ajello have exhibited their work annually for the past 25 years
Youth Artists – several young artists will participate with creations ranging from paintings to robot dolls.
Black Lunch Table – Artists Heather Hart and Jina Valentine introduce their collaborative project Black Lunch Table with programs at Staten Island Museum in November
Music:
Musical Chairs Chamber Ensemble presents an open-air music festival during the event. The soundtrack to an extraordinary day will include classical chamber music, original commissions, jazz fusion jams, prog rock epics and performances by guest collaborators.
Expanded food options include:
Shorty's Roti Shop
Mac Truck NYC
Pastry Lover's Choice
Head on over to the SI Museum site for more info and check out a video of past year's Fence Show below.