Nick Williams' "Cirque du Gras" Reaches It's Kickstarter Goal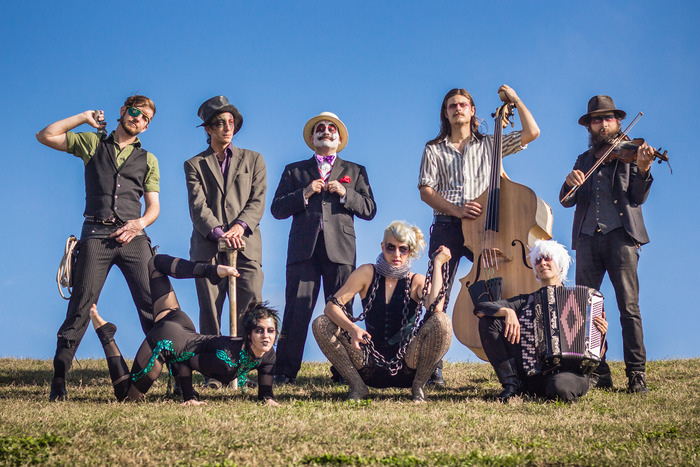 You might not recognize him under the makeup, but that's native Staten Islander, Nick Williams, in the center of the above photo in the black and white clown makeup. After packing up from Staten Island, the North Shore staple with a big voice has big things brewing down in The Big Easy.
His current project Cirque du Gras is an experience unlike anything you've seen before. What is it, exactly? Here's how it's described on the New Orleans project's official website:
The underground, immersive, experimental circus collective, Cirque Du Gras, combines whip-cracking contortion and fire-breathing aerials with operatic clown antics and surrealist juggling mayhem.

Composed of seasoned professionals in the circus, sideshow, vaudeville, and visual arts, Cirque Du Gras, offers an alternative to the mainstream cirque culture of today. It's raw humor and offbeat subject matter dissolve the "fourth wall," allowing audiences to discover a unique universe of whimsically disturbed characters.
Recently, in order to secure funds for their run during Mardi Gras, a Kickstarter was established. The group was hoping to raise $5,000 to cover overhead expenses. We're happy to announce that that goal has been reached with a little over a day to spare.
That's not to say they couldn't use a little more. So, for the next day or so, check out that Kickstarter page mentioned above, and make a donation.
Also, make sure to check out this video by Staten Island filmmaker, Don Arangio, which highlights Nick and Co. as they bring the heat down south:
Latest posts by Christopher Olivieri
(see all)