Fleet Week Music Festival Set for May 28th at Flagship Brewery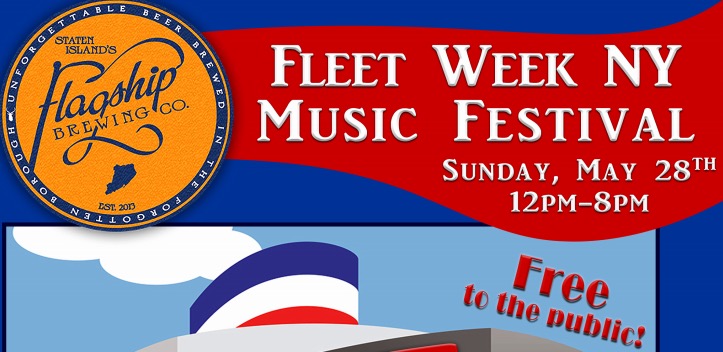 To celebrate the annual celebration of Fleet Week 2017 and all of our military sailors out there, Flagship Brewery and the Fleet Week NY Activities Committee are going to be hosting the Fleet Week NY Music Festival on May 28th from noon to 8pm.
The lineup includes such SI staples as Hagazy, Joan Caddell, Tina and the Balance, Radio Flyerz, Grounded4Life, Earth to Spaceship, Giffords Lane, and The Buffalo 24!
The event also includes free food and drinks for visiting military members as well as the chance to write postcards to loved ones and sailors overseas to show your support.
So come out, have a cold one, enjoy some food and help support and show thanks for our brave men and women overseas as they come to shore for Fleet Week 2017!
Flagship Brewery located at 40 Minthorne Street; SI, NY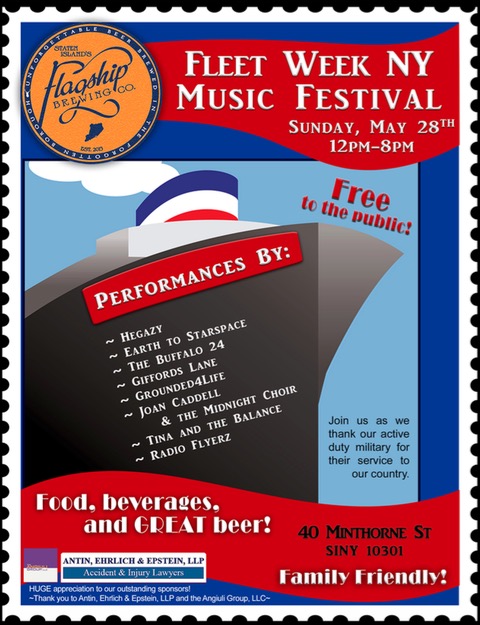 Below are a handful of photos from last year's Fleet Week NY:

Vin Forte is a writer. He also hosts the 'Any Time with Vin Forte' podcast. He is currently working on an anthology of short stories due out later this year.

Latest posts by Vin Forte (see all)