Memorial Day weekend 2017 is upon us, and for those of you who are staying local this holiday weekend, we've got a few Staten Island events that you've got to check out!
Staten Island Fleet Week Music Festival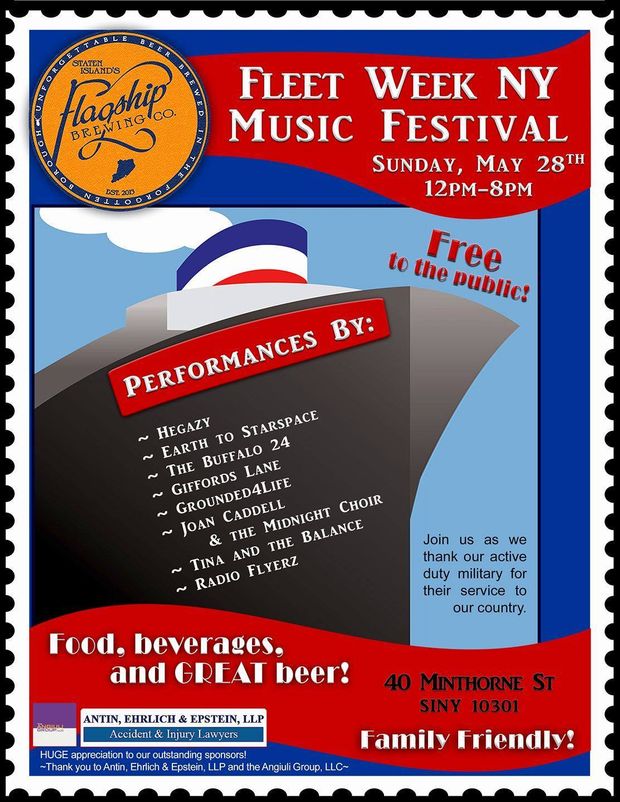 Not only is it Memorial Day, but it's also Fleet Week! This year, Staten Island is celebrating the arrival of the sailors with the Fleet Week NY Music Festival on Minthorne Street. The family-friendly event will take place on Sunday, May 28th from 12 to 8 pm. It will feature performances from Hegazy, Earth to Starspace, The Buffalo 24, Giffords Lane, Grounded4Life, Joan Cadell & The Midnight Choir, Tina and the Balance, and Radio Flyerz.
The event planners will be offering complimentary food & drinks to the visiting military here for Fleet Week New York. They will also offer community patrons food, beer & beverages at a reasonable price for purchase. This is a family friendly admission free event. Postcards will be available for the public if they would like to write to a military service member. Schools are welcome to drop off cards and letters.
Everyone will be able to meet and greet the visiting sailors and show their support and appreciation for defending our freedom each and every day. Come down and show your support for our military!
Lola Staar's Urby Shop & Staten Island Urby's Weekly Farm Stand
We recently wrote about Lola Star's Pop-Up Shop, and that's still going on through MDW (and through the summer!)
After dazzling millions with her shop on the Coney Island Boardwalk for the past 17 years, artist, designer, roller disco diva and Queen of Coney Island, Lola Star, is bringing her fabulous designs, glittering magic and pizazz to Staten Island Urby! The Lola Star pop-up shop will be a summertime wonderland, featuring a colorful bazaar of Staten Island-themed apparel for men, women and kids, along with an array of collectable novelties and colorful gifts of handmade accessories.
Read Vin Forte's full post, here.
Also, the weekly farmer's market that is held by farmer-in-residence, Zaro Bates, at Urby will be open! See more information, below:
What: Staten Island Urby's Weekly Farm Stand
When: 9am-1pm every Saturday
Where: Staten Island Urby (7 & 8 Navy Pier Court), in the communal kitchen area.
Sign up for fresh produce!: SaladCSA (subscription to receive weekly fresh produce!) sign up now, here. 
Staten Island Urby is located at 7 and 8 Navy Pier Court, Staten Island, NY, 10304.
Amendment 18's Memorial Day Concert Weekend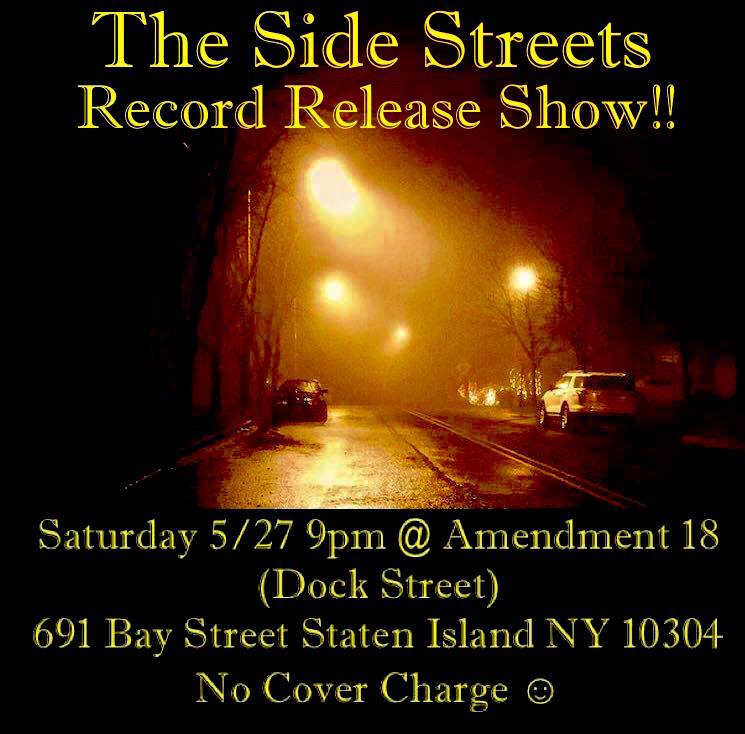 Staten Island's only speakeasy, Amendment 18, has concerts Friday, Saturday, and Sunday night! On Friday night, guests will be treated to the venue's Blues showcase. Saturday brings an album release party for The Side Streets. Readers may remember TSS singer Tony LoConte from his days with popular Staten Island band Burnt Youth. Sunday cools down the weekend with some smooth Jazz.
Super Secret Storytelling Show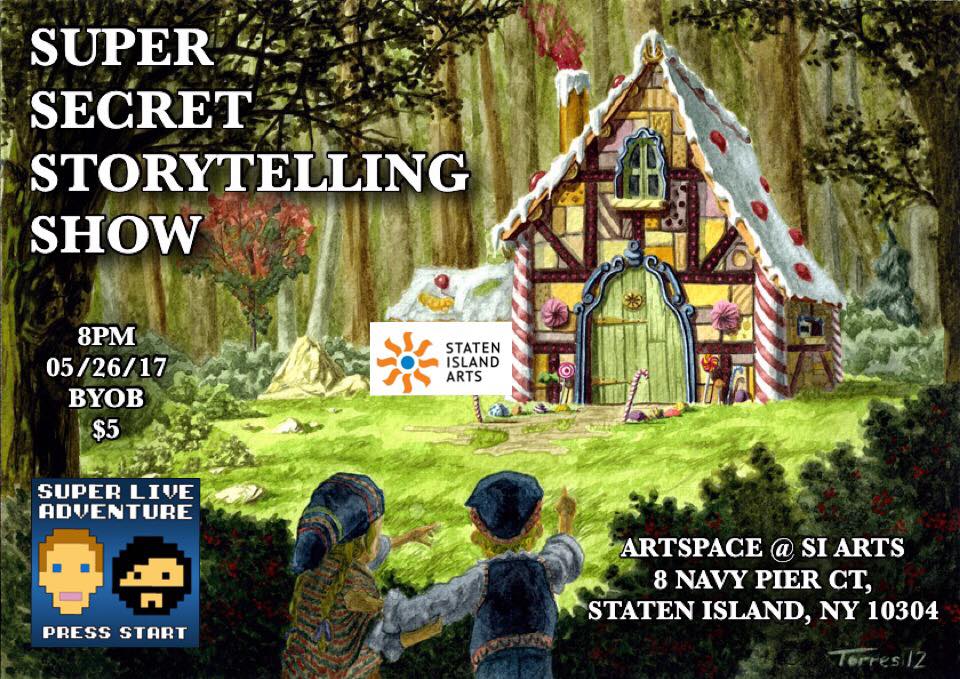 The comedy crew from Super Secret Show is back with a twist. This time, at the new Staten Island Arts location in Urby (8 Navy Pier Court, Staten Island NY 10304), you'll be treated to a special storytelling show. The show is on Friday, May 26th at 8pm, and is BYOB.
The Staten Island Advance gives more details:
Hosted by Manuel Rondon (that's him up there, jumping) and Eric Alter, the evening features stories by Molly Lisenco, Victoria Ferosha, Christopher J Sorrentino, Eric Heredia, Justin Senno and Jay Miller. Come out, meet some new people and listen to Super Live Adventure podcast's live episode.
Maestro Irakli Sharadze Performing at Gatsby's On The Bay
Lovers of piano music can make their way to Gatsby's On The Bay this Sunday from 6-10pm for world-famous pianist Maestro Irakli Sharadze. He's performed around the globe, but this weekend his music lives on Staten Island. Make reservations at Gatsby's for the Sunday performance by calling: 718-442-8729.
Written By Christopher Olivieri
Chris is a communications professional with a passion for pop culture, media, and all things creative. He has a Bachelor's degree in Communications with a specialization in Media Studies and has experience in running a pop-culture website, freelance writing, coaching, and speaking engagements. He has worked behind the scenes on music albums and co-founded a boutique web design and marketing firm. He is also an amateur photographer and musician. He is always looking for the next exciting project to dive into.