An Open Space Renaissance along Father Capodanno Boulevard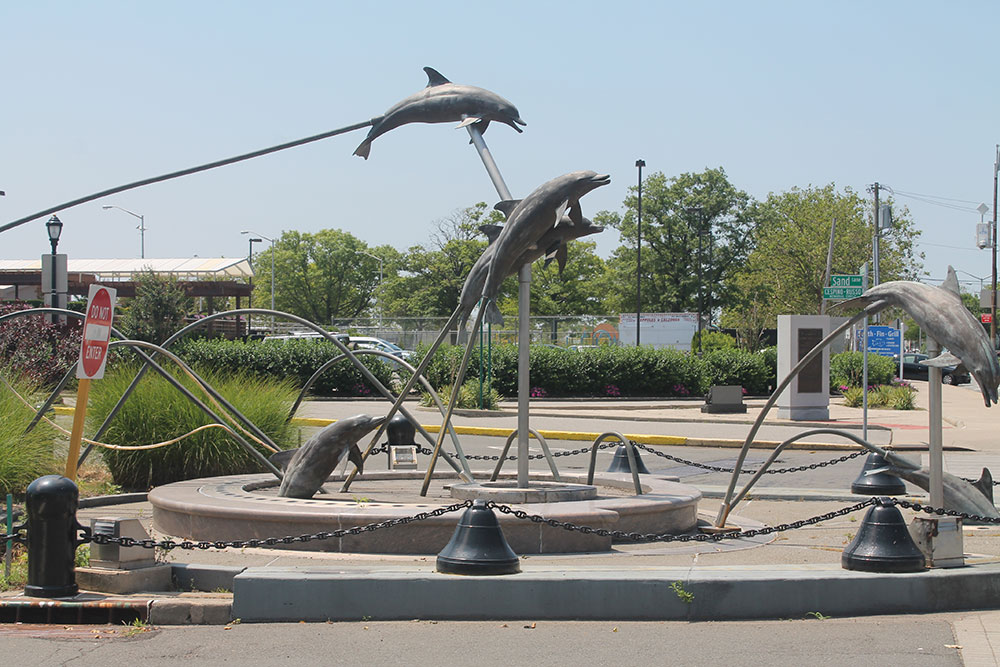 Kudos to all those involved in transforming the 2 mile stretch along Father Capodanno Blvd. The first noticeable thing was the cleanliness. There was not one piece of garbage along the entire length. The second is all the new project including the children playgrounds, dunes, ocean breeze indoor track, ocean breeze indoor horse riding building, skate park & roller rink, Midland beach War Memorial & Capodanno Memorial. the indigenous landscaping & the new boardwalk. The third was the classic South Beach favorites still rolling: the South Fin Grill, Dolphin Fountains, Fishing Pier, Totos Restaurant which was rebuilt after Hurricane Sandy, dog park, bocce, shuffleboard & volleyball courts & the newly refurbished ball fields.
Established in 1661, South Beach has always been a popular destination through the centuries. It has panoramic views of the Ocean, Harbor & Verrazano Bridge and is the 4th largest boardwalk in the world.
Ettore grew up working in the restaurant & catering business from the age of 12. He graduated from the College of Staten Island with a Bachelors in Mathematics & Finance in 1985. In 1986 he started chez vous caterers from the basement of his home in Dongan Hills. In Oct 1987 he rented the first floor of Edgewater Hall at 691 Bay Street. A few years later he added the party rental division to chez vous. In 1997 he purchased Edgewater Hall and renovated the lofts on the second & third floor making them party spaces. Shortly thereafter he purchased from his tenant the cellar bar creating Dock Street Underground a live music venue. With real estate prices increasing in NYC, Ettore expanded to the Catskill Mountains and purchased Shandelee Lake Inn, a 1860 dutch barn and the first mansion built in Liberty NY and restored them. His creative projects include his CD Sweet on You, his book, It's Your Right to be Fit, Sexed, and Happy, So Claim It, and he is developing a TV series called Business Underground. He is a partner in Hanz On Music, an R&B / Hip Hop record label. Their latest project method Man presents Hanz On, includes the single "Shining Star" which is available on iTunes. Their next project The Meth Lab is Method's Man next album. His publishing company, Relationship Ed Publishing has released, you jump i jump and will be releasing will be releasing Healthy Relationships 101:The Book