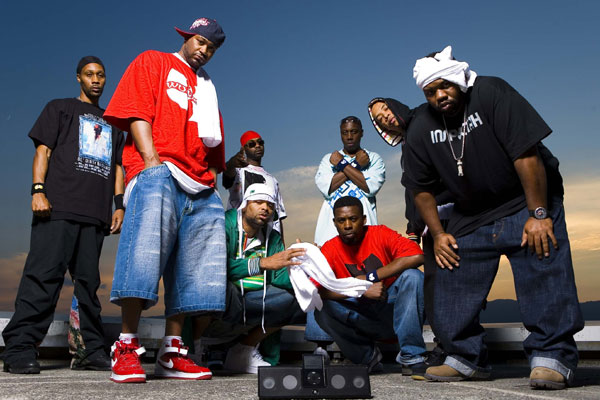 For the past couple of months, the Staten Island Advance's online presence SILive.com has been rounding up the island's best though a series of online reader polls. This morning the outlet revealed the winners in the "Best Hip Hop" category. Unsurprisingly, Multi-platinum recording artists, the Wu Tang Clan took top honors. A majority of the group's members are based in Stapleton and Park Hill, which are adjacent to the Bay Street corridor:
Without Wu-Tang Clan there would be no Shaolin. So it's a bit of an unfair matchup, but for a good reason. As a group, the clan has sold more 6.5 million records in the U.S. — and nearly 40 million worldwide, including individual members' album sales as well as group sales collectively.
The group's long-anticipated 20th anniversary release, "A Better Future" drops on December 2nd, 2015. Standout member, Method Man, plans on releasing his first ever mixtape, titled "The Meth Lab" in February of 2015.
Some people may not be aware of up and coming hip-hop collective the Rising Sun All Stars, an extremely talented and diverse group of musical upstarts hailing from Tompkinsville's Cobra Sun Studio.
For those of you who aren't yet hip to Rising Sun's style, here's what the Staten Island Advance's Lauren Steussey had to say:
The fact that anyone else got votes in this category says a lot about the talent of this multi-member group.

Among the voices in the soul-funk group is Ariana Smith, whose powerful and sultry vocals ooze in and out through bright horn sections, not unlike the sound of fellow borough musicians Budos Band. Their soul-inspired brand of hip-hop has come to define the creative culture here and they often appear at artistic gatherings and meetings of the minds.
Read Steussey's full piece, here.
Cobra Sun Studio 194 Bay St. Staten Island, NY 10301 [map] | (347) 815-0955
Written By Christopher Olivieri
Chris is a communications professional with a passion for pop culture, media, and all things creative. He has a Bachelor's degree in Communications with a specialization in Media Studies and has experience in running a pop-culture website, freelance writing, coaching, and speaking engagements. He has worked behind the scenes on music albums and co-founded a boutique web design and marketing firm. He is also an amateur photographer and musician. He is always looking for the next exciting project to dive into.