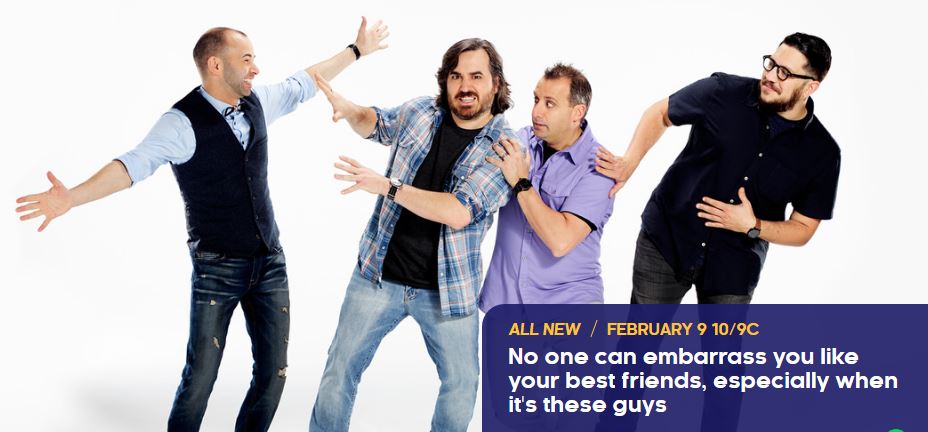 With Impractical Jokers heading into its sixth season on February 9th, the show's stars have become increasingly visible to the viewing public. This creates an issue, as the hidden camera comedy's relies on the anonymity of it's cast in order to create the funny. Now running for more than half a decade, the guys (…aka The Tenderloins: Sal, Q, Joe, and Murr) are bound to be recognized every now and then. In this clip, released on the Jokers' official Facebook page last October, we can see what happens when the boys are recognized in the field. It's almost as entertaining as when they're not.
Take a look:
You can check out a preview for the group's 6th season on Tru TV, below:
Like Impractical Jokers on Facebook,

here
Follow them on Twitter,

here
Written By Christopher Olivieri
Chris is a communications professional with a passion for pop culture, media, and all things creative. He has a Bachelor's degree in Communications with a specialization in Media Studies and has experience in running a pop-culture website, freelance writing, coaching, and speaking engagements. He has worked behind the scenes on music albums and co-founded a boutique web design and marketing firm. He is also an amateur photographer and musician. He is always looking for the next exciting project to dive into.