Staten Island, get ready for New York Fashion Week, which kicks off in only two weeks! Why is this a big deal? Well, in addition to Fashion Week being the place to discover the latest trends, it can also serve as inspiration for all of our budding designers and models. Many artists flock to fashion week to be the first ones to sketch some of the stunning new looks. So if that sounds like you, then keep reading to find out how you can gain access to these incredible shows.
From Thursday, September 10th-Thursday, September 17th, New York will be filled with Spring/Summer 2016 fashion collections from world renowned fashion designers. A quick ride on the ferry and into the underground on the subway will pop you right were the actions is – in the heart of Manhattan. Why should you care? This is the week that will define what is in the department stores and what you will see within all forms of media for the next 3-6 months. Even if you do not follow the trends, they will be all around you and inescapable. So it is better to join them, then beat them.
Fashion Week is also a great way for our budding Staten Island designers to gain some first hand inspiration. Now, many people have been asking me how to go about seeing some of these incredible shows – gaining access is easier then you may think if you are willing to splurge.
1. Uomo Moderno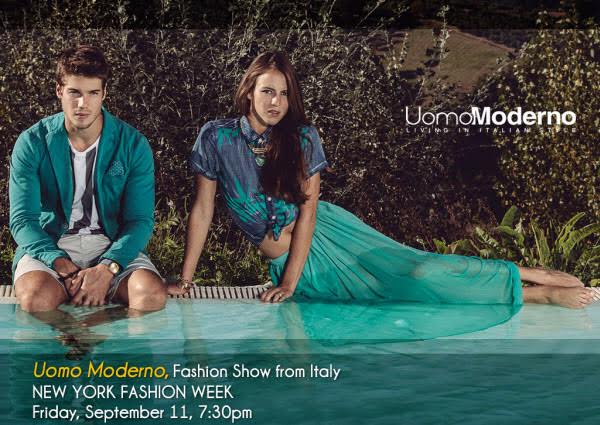 Our Top pick is Uomo Moderno a Fashion Show from Italy. Uomo Moderno is an award winning fashion and lifestyle magazine based in Italy. The publication was awarded the 2014 Hottest Magazine Launch, and is inaugurating the 3rd Edition of the Uomo Moderno Fashion Show from Italy, which will kick off on the second day of Mercedes-Benz Fashion Week in Manhattan.
On Friday, September 11, 2015, the Uomo Moderno Fashion Show, will take place at the Cutting Room, 44 East 32nd Street, New York, New York, starting at 7:30pm. Proceeds from the raffle will be donated to the National September 11 Memorial.
At the event, the men's and women's collections of young emerging designers from Italy will be showcased, such as Rumjungle (casualwear), Gate 64 (hip street), WYWoL (the new street), Francesca Marotta (haute couture), and DueDiLatte (Made from Milk).
The New York Conservatory for Dramatic Arts will also act out the inspiration of DueDiLatte, while several models will perform live music on stage. From 8:00-9:00, guests can meet actress JamieLee Ackerman, designer Edoardo Gradi from Florence, and designer Avshalom Rave. This runway show will feel more like a party when compared to other shows since the ensemble, 4Strung, will be performing live as the models strut down the catwalk.
There are three different types of tickets to gain access to the event: for those looking to #TreatYourSelf the VIP Balcony with 1-Hour Open Bar from 8:00pm-9:00pm is for you. Then there is the Premier Table Seating, and the affordable General Admission seating, be sure you act fast as seating is limited. Tickets are available here.
2. Slovak Fashion Night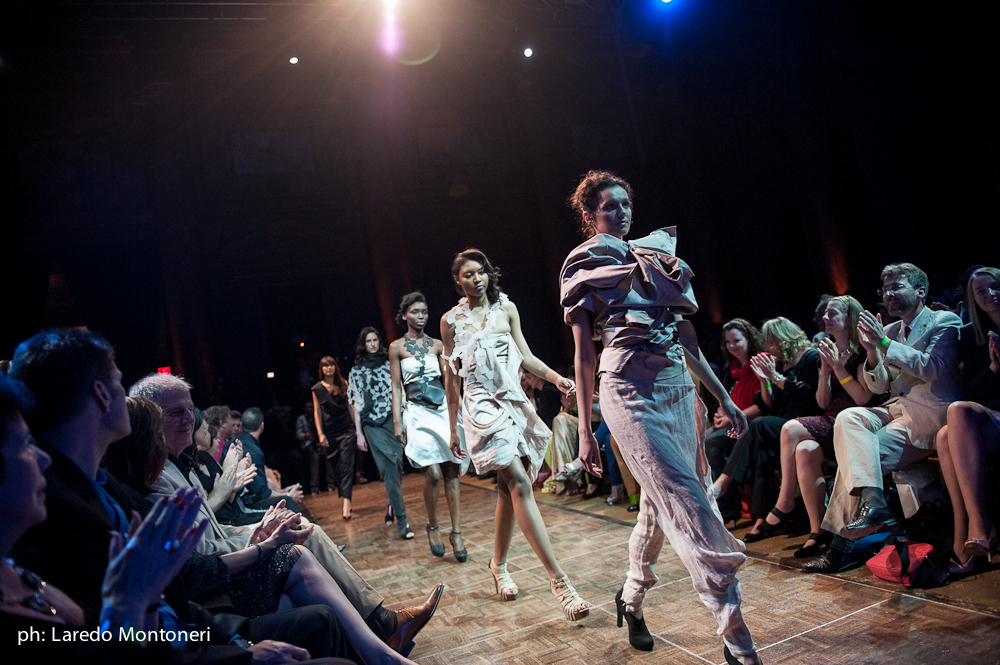 Slovak Fashion Night celebrates its tenth year of fashion excellence the day after the upcoming fashion week. The +421 Foundation signature event will be held at the new "Mega-Club", Space Ibiza, on September 18th, 2015.
This year's show will feature 10 designers who have graced the event's runway over the past decade. Their names are Blazena Ostrovska, Slavomira Vlasova, Ema Klein, Lucia Racek-Hulsizer, Zlatica Hujbertova, Lenka Srsnova, Robo Bartolen, Izabela Komjati and Duo Silvia Kiss & Andrea Ganoczy. We will also introduce two new designers: Renata Kliska, with her luxury label La Rena and Austrian designer Eva Poleschinski and her band Epanoui.
The aim of this event is to expose American audiences to the cultural, intellectual and social richness of Slovakia and the Central European Region. The continued goal is embraced by creating opportunities for collaboration amongst artists, designers, and performers; ultimately prompting to explore and encourage innovative partnerships between leaders from various public and private sectors of Slovakia, Czech Republic, Austria, and the United States. Tickets for this event are still available on the +421 Foundation's EventBrite page for $25.00, you can purchase them here.
3. FW, Inc. Ready to Wear Show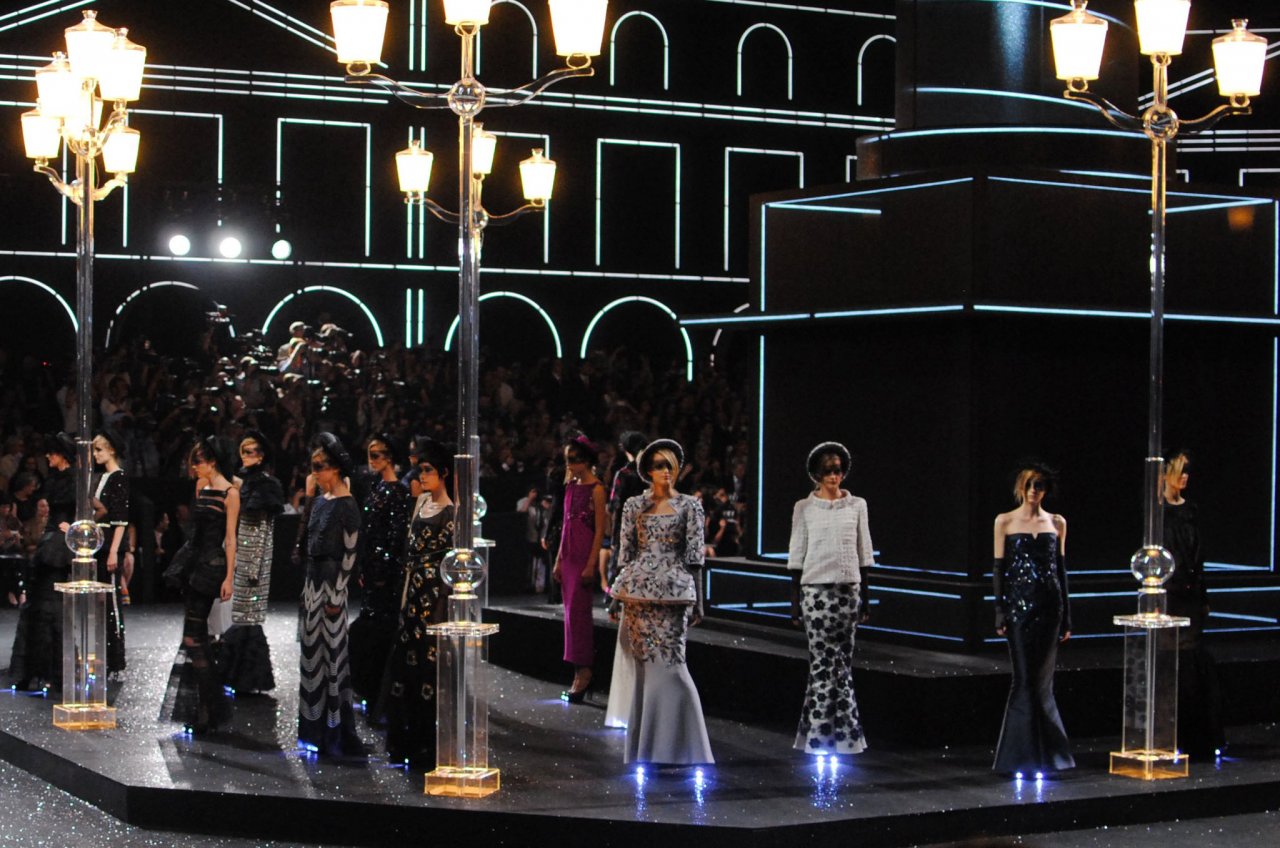 The FW, Inc. has prepared a Ready to Wear show on September 12th, the third day of Fashion Week. Even though this show is one of the pricier ones, it is definitely a #TreatYourself moment. With each purchase of a $200.00 ticket, guests will receive Preferred Seating, complimentary Luxury Gift Bags valued at $100 featuring Cosmetic & Beauty products and Champagne & Wine reception. In addition to their Luxury Gift Bags, Men will also receive an exclusive complimentary Gift Bag valued at $50 featuring only the best Men's Skin Care products.
With purchase of a $300.00 ticket, guests will receive Exclusive Seating, complimentary VIP Luxury Gift Bags valued at $250 featuring Cosmetic & Beauty products and Champagne & Wine reception. In addition to their VIP Luxury Gift Bags, Men will receive an exclusive complimentary Gift Bag valued at $50 featuring only the best Men's Skin Care products. Talk about perks! This show is almost guaranteed to make you feel like a celebrity with these serious swag bags that the FW, Inc. is handing out. Tickets for their show can be purchased here.
So many good shows, so little time. From Uomo Moderno to Slovak Fashion Night, we are more then excited to see them all. Whether you be a budding designer, model, or a fashion enthusiest,  Which show are you most looking forward to? Let us know in the comments below.
Written By Alexandra Nyman
I am a 24 year old fashion blogger from the Poconos who has finally made the move to the big city… sort of. Living on the Forgotten Borough has its perks though, there are some great local fashion spots, and a budding fashion community right here in our backyard. And a quick hop on the ferry brings us all of the inspiration we need. If you have a fashion tip or a lead on a fashion event, send me an e-mail at Alexandra.M.Nyman@gmail.com.