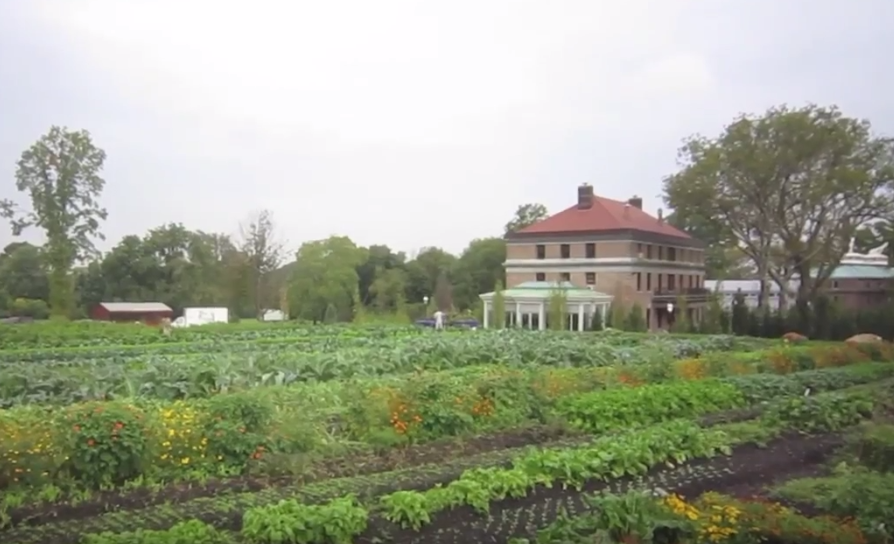 All throughout the summer, Snug Harbor has been running Farm Stand Fridays where, from 3pm to 6pm on Friday afternoons, you can pick up fresh vegetables, juicy  fruits, and fresh-harvested honey from Snug Harbor's Heritage Farm.
According to Snug Harbor's own Melissa West:
On Fridays from 3-6PM we have the Red Farm Stand open for #FarmStandFridays. We sell produce including herbs, vegetables, flowers, and honey– all grown on our 2.5 acre farm, Heritage Farm. The NYC Compost Project also has literature on local organics collecting, and we collect food scraps during the farm stand hours– so anyone who wants to drop off food scraps can do so at the farm stand.



While word of mouth often bills it as a "Summer" Farm Stand event. The truth is that Farm Stand Fridays run all the way up to late November. So you can get your fresh, organic food fix all Fall long.
Snug Harbor is located at 1000 Richmond Terrace, Staten Island, NY 10301. Farm Stand Fridays run every Friday from 3pm to 6pm until November.
Here is a short video on the Heritage Farm at Snug Harbor and the importance of having locally grown food available to the community.