Staten Island's Bayley Seton Hospital Might Be Gotham's Arkham Aylum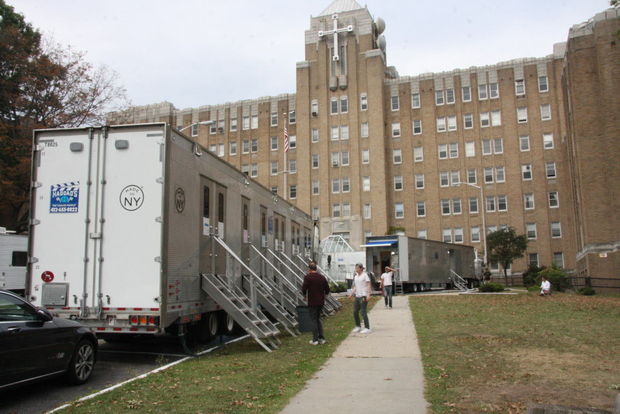 According to entertainment news outlet, Bleeding Cool, Staten Island's Bayley Seton Hospital is going to be making an appearance on Fox's new Batman series, Gotham.
The psychiatric hospital that treats the criminally insane of Gotham is Arkham Asylum. And, as you would expect, it's often the cause of the problems as well. A Bedlam for the city, it has become a staple of the Batman comic books.

In the Gotham TV series, we have had a reference to drugs used by the Asylum, but also that it has been closed down. Well, it looks like it might be reopening.
To read more, check out Bleeding Cool's post, here. The Staten Island Advance's Kristin Dalton also wrote about the production for SILive.com.
Neon pink "NO PARKING" signs touted the film shoot for the new crime drama "Gotham," which premiered Sept. 22 on FOX. It's the second time the Batman prequel series has filmed at the location.

On Monday morning, Vanderbilt Avenue and Bay Street were lined with dozens of trailers and clothing racks, accompanied by increased police presence coning off different sections of the action.
To read her much more detailed account, click here.
Latest posts by Christopher Olivieri
(see all)