Spotlighting the Past with 'The Music of Olde Staten Island'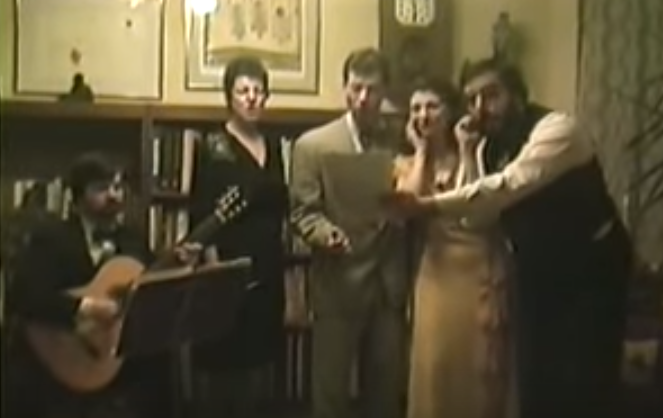 From the depths of YouTube, this week we bring you something very special: a 1988 archival film showcasing the historical context of various styles of homegrown music on Staten Island and the legacies of some of these famous styles, artists, and traditions. Some of which still continue to this day.
According to the description:
Music written about Staten Island or composed by its residents permeates the boroughs past. Edward Brown has collected and researched Staten Island music for over thirty years. He holds a B.A. and two M.A. degrees in music and is on the music faculty of Wagner College and The College of Staten Island.
Mr. Brown even peppers most of the footage with recreations of old songbook classics dug up through his travels back in time to the roots of Staten Island's musical identity. In part two of the video, singers Ann Trinita Sohm, Rita Conlon, Ed Morand, Jr., Mitch Robin, and guitarist Edward Brown recreate some of these jaunty tunes for us in a dress rehearsal. At times, these tunes can come across as a little cheesy or overtly cheerful to the uninitiated. But the nautical nature of some of these songs actually fits right in-line with Staten Island's waterlocked geography.

Latest posts by Vin Forte
(see all)