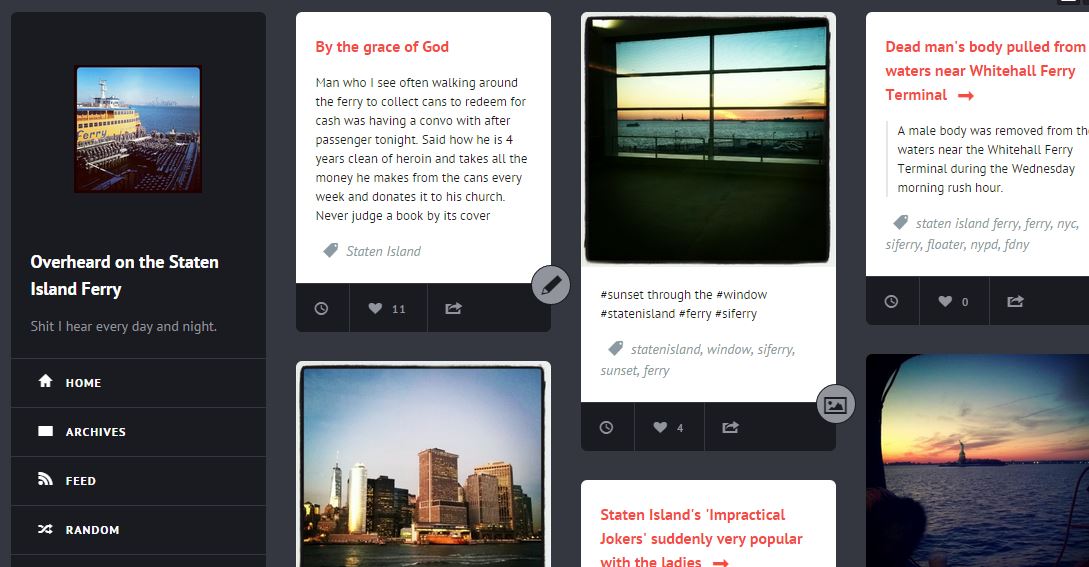 If you're a Staten Islander and you're also a regular user of social-blogging site, Tumblr, you should probably check out "Overheard on the Staten Island Ferry." The website features beautiful photos from the Staten Island Ferry, interesting links about the island, and other SI Tumblr goodness.
Written By Christopher Olivieri
Chris is the co-owner of NB Technologies, co-founder of Dog and Pony Show, video producer, freelance writer, internet coach, fire alarm inspector, former child model, and Photoshop guy. He's also a fan of pop-culture, proponent of awesomeness in the world, Mets fan, self improvement enthusiast, & ENTP.