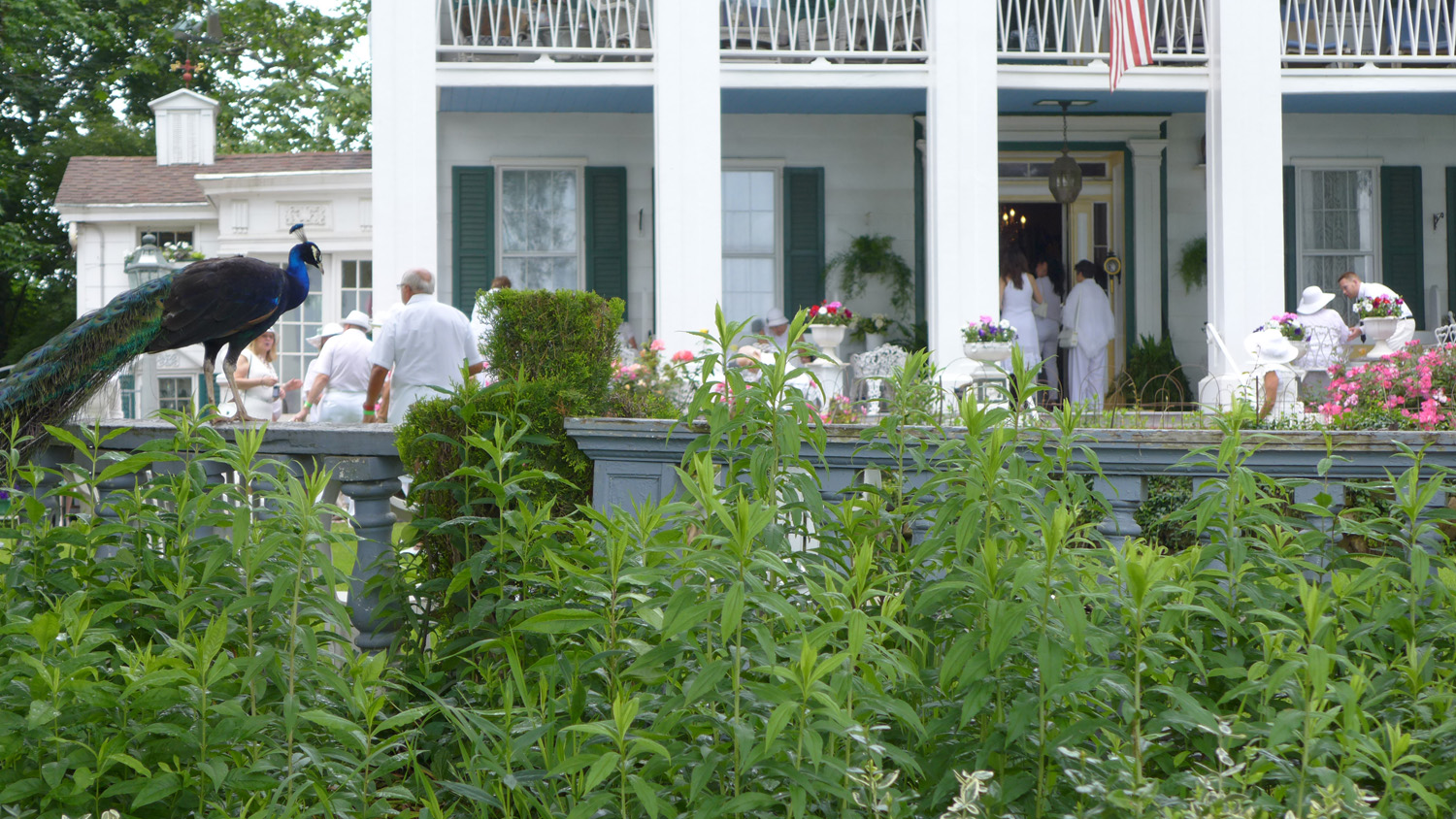 Yet another Staten Island Gem that many of us are unaware of, "The Seguine House or The Seguine Mansion," is a Nineteenth Century Working Estate in a Twentieth First Century New York City.
"Located on Lemon Creek in Prince's Bay, Staten Island, this historic Greek Revival house was built by Joseph H. Seguine in 1838. The original estate of more than 200 acres was the embodiment of the 19th century, including a working farm and stables.
Today the property is maintained by George Burke, who rescued and renovated the house. He donated the estate to New York City (retaining a "life interest," the legal right to live there). It is operated by the New York City Department of Parks and Recreation and is open to the public for scheduled tours.
I had the privilege to meet Mr. Burke this past Sunday at his annual Garden party, which may I add was bustling with many interesting people, good food, crisp and fruity Sangria and an ambiance that one wouldn't be able to buy. Mr. Burke was a former restaurateur who has owned a few restaurants in the surrounding area and then chose to take over the property. I describe him as a charming and kind visionary. He was more than welcoming and charismatic to all of his guests and relatives.
There were raffles to be won, peacocks fanning their feathers, and an endless array of baroque decor to look at within the mansion. I kept saying, "I could spend a month inside and still not see everything". The horse stables were not active, but the residence has a stable, a racing field and offers lessons to children and adults all year round. I had a wonderful time exploring the property and intend to bring my students there in the Fall.
The Seguine Mansion is a an agricultural and industrial piece of history that still exists in our ever-expanding borough. It is a unique monument that should be celebrated and seen by Staten Island residents.
What a beautiful place!!
Written By Kristin Pitanza
Kristin Pitanza is an adjunct lecturer at the College of Staten Island and Saint John's University in which she teaches writing and education. Her dedication lies with her writing and her students. She facilitates a program through Saint John's University titled $30,000 degrees in which she helps high school students achieve a four year college career path. She is a native Staten Islander and likes writing about her hometown. Kristin also takes a large interest in adolescent development and literacy while helping students develop writing skills through the scaffolding of grammar to written text. She has helped develop department wide curriculum for her writing courses at the college. She has a Masters Degree from the Teachers College at Columbia University.