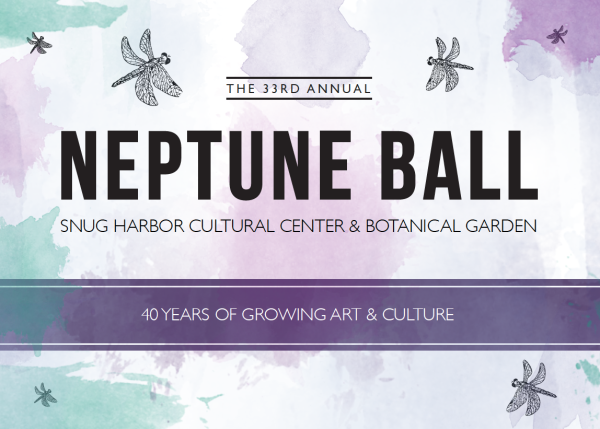 The 33rd Annual Neptune Ball takes place June 10th 2016, from 6:30PM-11:00PM at Snug Harbor Campus (1000 Richmond Terrace) and is an annual celebration of all of the cultural accomplishments and happenings on the grounds of Snug Harbor and the Staten Island culture scene at large since Snug Harbor's inception in 1976.
According to the event invite, this year's event will be:
Honoring Margarette Purvis (President & CEO, Food Bank For New York City), Council Member Steven Matteo, Joanne Gerenser (Executive Director, Eden II), Russell Granet (Executive Vice President, Lincoln Center Education). With performances by Burnt Sugar and Calpulli Mexican Dance Company. Event will be co-MC'd by David Johansen (NY Dolls) and Vernon Reid (Living Colour).
Be sure to grab your tickets while they are still available over at Snug Harbor's website.