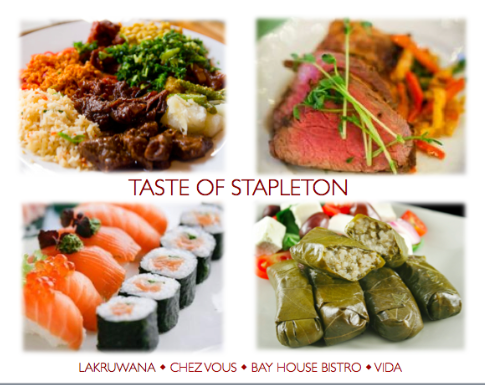 Next Wednesday, June 24th, you can join the Historic Tappen Park Community Partnership at Celebrate Stapleton. The event, which promises guests "A taste of Stapleton" from area mainstays Lakruwana, Chez Vous Caterers, Bay House Bistro, and Vida.
The main event at Celebrate Stapleton is the 2015 Annual Awards reception "Celebrate Stapleton," their organization's annual event designed to showcase the best of Stapleton 10304! Sponsored by URL Staten Island, this year's reception will be an outdoor event hosted in Historic Tappen Park!
You can purchase tickets to the event on Eventbrite, here.
Written By Christopher Olivieri
Chris is a communications professional with a passion for pop culture, media, and all things creative. He has a Bachelor's degree in Communications with a specialization in Media Studies and has experience in running a pop-culture website, freelance writing, coaching, and speaking engagements. He has worked behind the scenes on music albums and co-founded a boutique web design and marketing firm. He is also an amateur photographer and musician. He is always looking for the next exciting project to dive into.